WooCommerce makes it very easy to bring your store online. We have already covered plenty of themes and extensions that let you do more with WooCommerce. Woo Coupon Box is a handy plugin that allows you to offer your visitors a coupon code while encouraging them to share your site with their friends. You can also use coupons to encourage your visitors to sign up for your newsletter.
This plugin offers your visitors a special gift in return for an action (e.g. a like, follow, or subscription). It comes integrated with MailChimp and supports various social networks (premium version). You can change the title, message content, style, and other settings from the backend (go to WooCommerce > Settings > Coupon Box).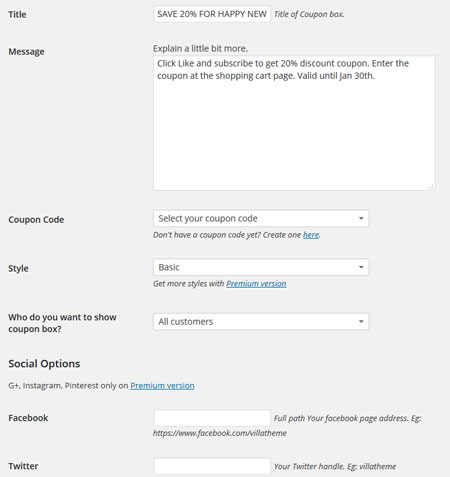 The plugin should work with a wide variety of themes. You can try it for free.