It is no secret that you can sell a wide variety of digital products with WordPress and WooCommerce. For certain products, you may want to create serial codes to validate genuine purchases. Serial Codes Generator & Validator for WooCommerce makes it easy to manage codes for your digital & physical products.
This plugin lets you add your own codes manually. You can also import existing codes. Serial Codes Generator & Validator lets you use lists to keep your codes organized. You are in control of the length of the code and its format. This plugin also lets you limit purchase of certain product only to those who have a specific code.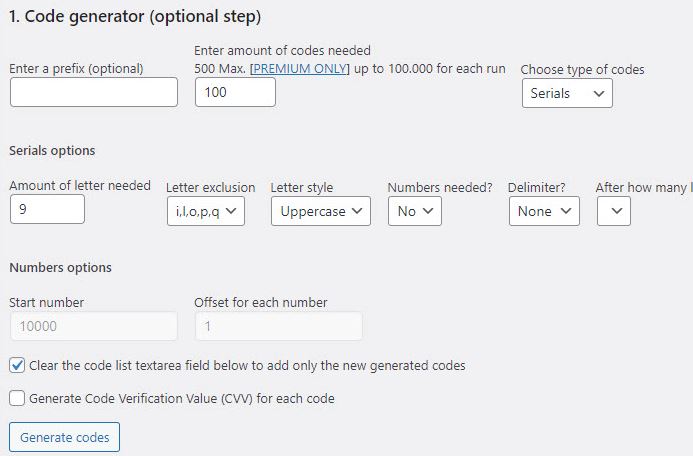 The pro version of this plugin supports unlimited codes and code lists. It also lets admins reactivate or deactivate codes and set an expiration date for them.