I don't know about you, but I am a big believer in testing. I have personally been performing split tests on my website designs for quite some time now. A lot of folks don't believe in the power of testing or they just find it difficult to implement proper testing for their campaigns. You shouldn't just limit testing to your pages. You should also test your banners as well. That's where SiteRotator comes in. SiteRotator is a cool script that helps you get a handle of your co-op advertising and keep track of things without too much fuss.
Currently trending WordPress plugins
Whether you want to rotate your banners or just want to test your landing pages, you can do it all with SiteRotator. It's a very easy to use script that automates the process and helps you focus more on your testing.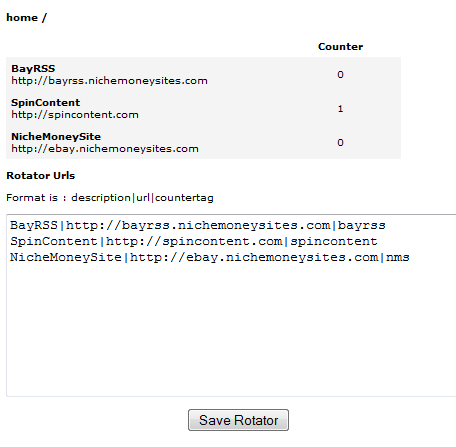 SiteRotator is a very easy to use. There is no coding involved. It also provides guest advertisers with an interface to check the stats and their progress. Best of all, there is no monthly fee. You pay one time and use it forever with lifetime updates.
Overall, if you are looking for a simple solution to rotate your ads and keep track of things, you should give SiteRotator a try.