We have covered many crowdfunding themes in the past. Those are great for folks who want to raise money to turn their idea into a real product. Crowd speaking sites are a tad bit different. Instead of raising money, you get to raise support for your message. Social Reach happens to be a crowd speaking theme that enables your visitors to support your campaign and share your message with their friends.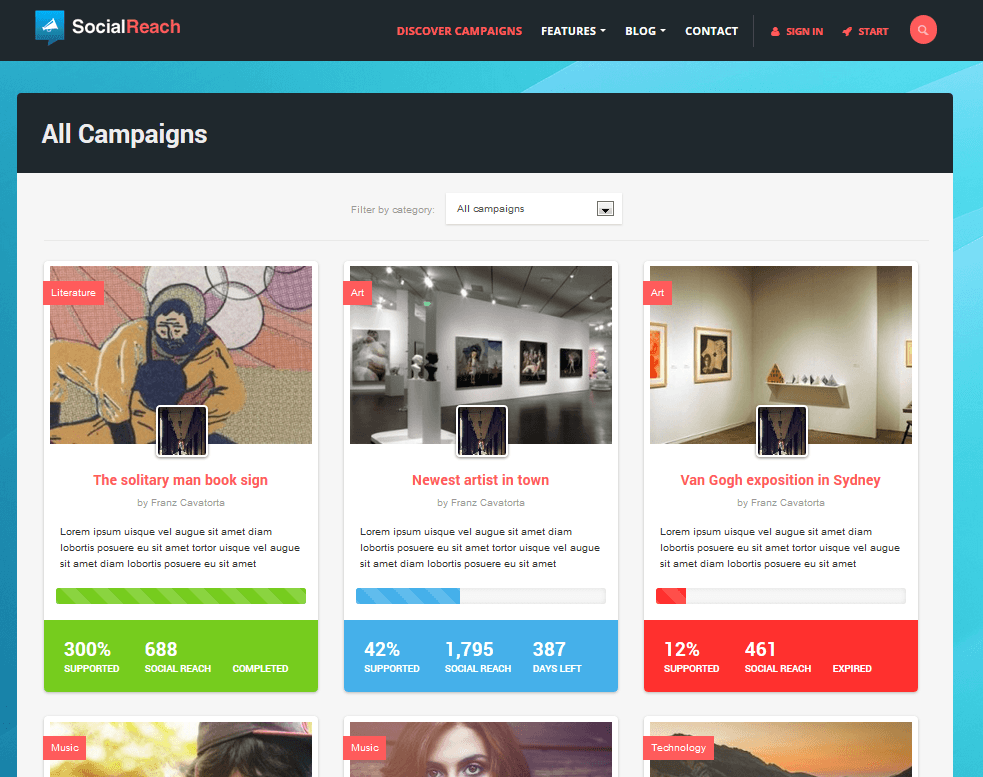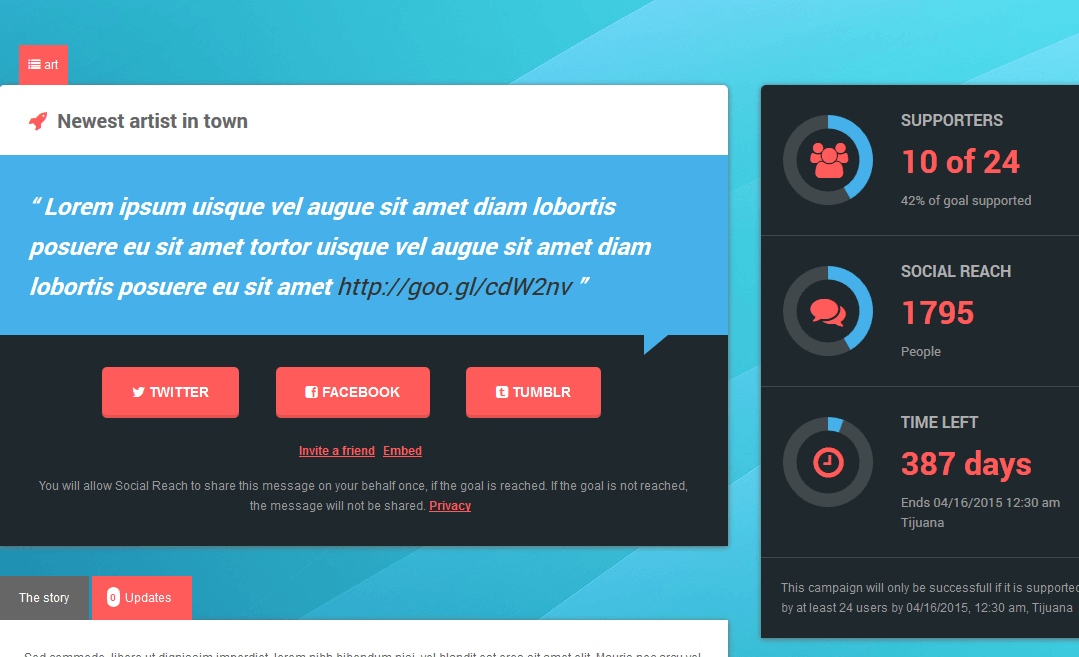 Social Reach helps you expand your social reach. Your visitors will be able to support your campaign by agreeing to share your message to their favorite social networking site. All users need to do is connect their account, create a campaign, share project, and promote their campaign. The theme does have front-end forms and supports Facebook, Twitter, and Tumblr. It is responsive and bbPress ready. You get 3 blocks to show the campaigns.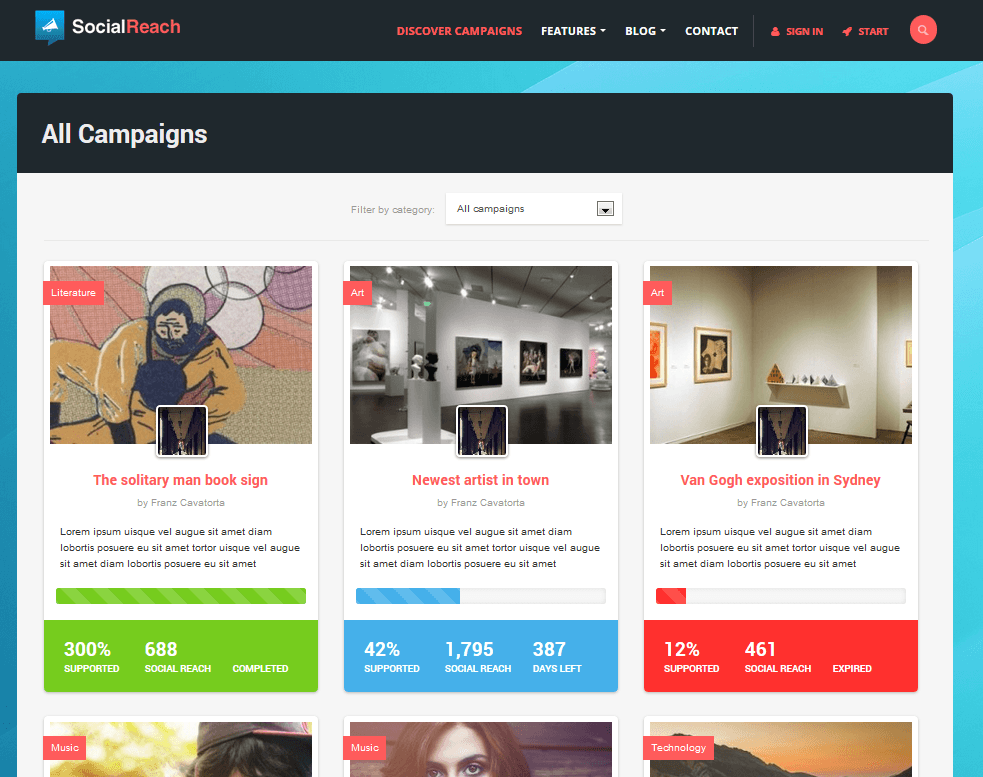 Social Reach is not for everyone. But it is pretty unique as far as what it offers (for now). It is responsive and does not require an external plugin to work. You get LayerSlider too.