You don't have to be a genius to realize that the fashion business is pretty lucrative whether you are an insider or a blogger. Starting a fashion blog has never been any easier. There was a time that you had to pay someone thousands of dollars to start your fashion blog. But you can get one up and running fast thanks to the power of WordPress. You won't even have to pay for a custom design at the start. You can just buy a premium theme, customize it, and test the market before getting a custom blog design. Seduction Magazine is one of those well designed premium themes that lets you start your fashion blog fast in an affordable fashion.
You may also want to see: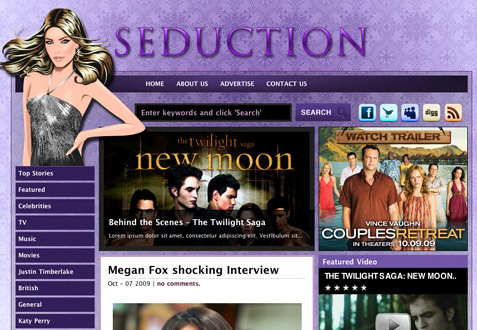 Seducti0n Magazine has a celebrity magazine look written all over it. It comes with 16 different colors, so you can easily change the look and feel on your blog fast. It is also social media ready, giving your visitors an easy way to connect with you on Facebook, Twitter, MySpace, and more.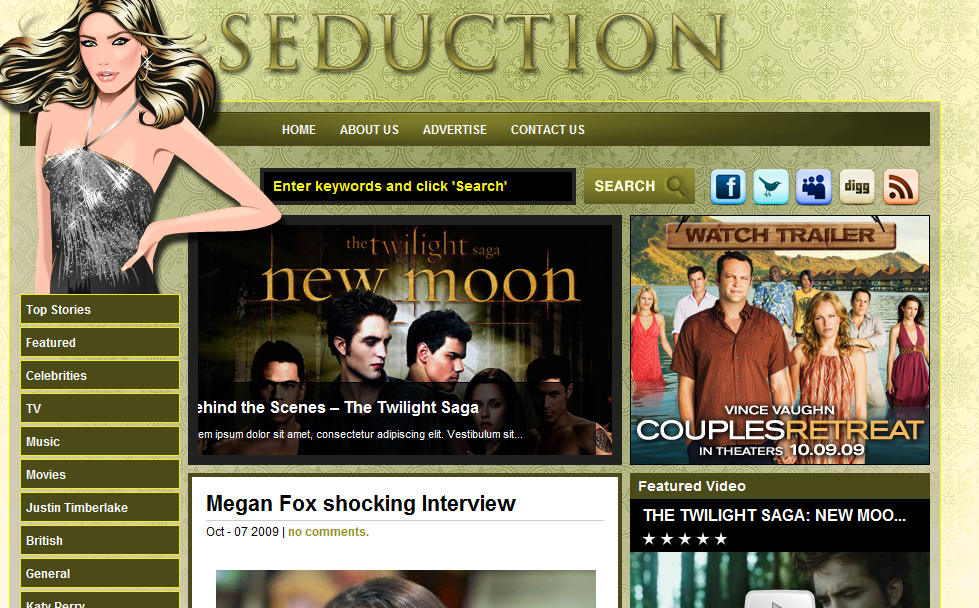 The theme can handle images as well. The image gallery is very easy to customize, and you can add your images to your theme without too much hassle. The banner management system allows you to monetize your blog in a more convenient fashion.
All in all, Seduction Magazine is a wonderful celebrity/fashion theme for WordPress that lets you start your blog/portal fast. It's very easy to set up and customize. Very dynamic too. A great way to start your fashion blog fast.