There are plenty of themes and plugins you can install to improve your site. Once in a while, you may have to edit your code to fix issues. String Locator for WordPress is one of many plugins you can rely on to get the job done. It lets you search through themes, plugins, or WordPress core and displays the matched text and line numbers.
String Locator has a Smart-Scan feature which looks for missing braces and parenthesis and helps you prevent unnecessary errors. It checks for errors on your sites after your edits and reverts to the previous version of your edited file upon detecting a problem. To get started, simply choose where and what you want to search for, and the plugin takes care of the rest.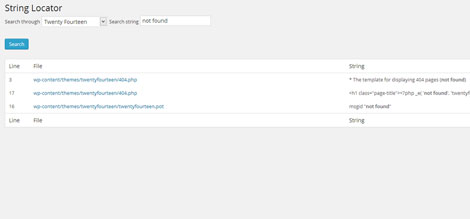 String Locator simply saves you time when you need to find a string to change in your code. This is a free plugin.