Many WordPress users rely on free themes and plugins to build their websites. There is nothing wrong with that as long as you make sure you are not downloading files with malicious code inside them. Theme Authenticity Checker is one of many plugins you can rely on to scan your theme files for unwanted code.  The plugin can handle free and premium themes.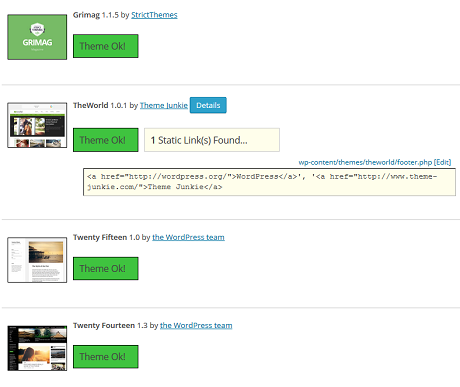 Once you install the TAC plugin, you will be able to see which one of your themes are problematic. The script searches the source files of every installed theme and lets you know when it finds any malicious code. You are also provided with the path to the file, so you can address threats as fast as possible. The plugin also keeps you informed of static links included in your theme files.
The Theme Authenticity Checker plugin is simple to use and helps you catch infected themes before they cause you bigger issues. This is a free plugin.