Many of us have adopted pets and are passionate about taking care of them. Some have even started websites dedicated to pet adoption and other related causes. If you have such a site, you may want to give these pet adoption plugins a look: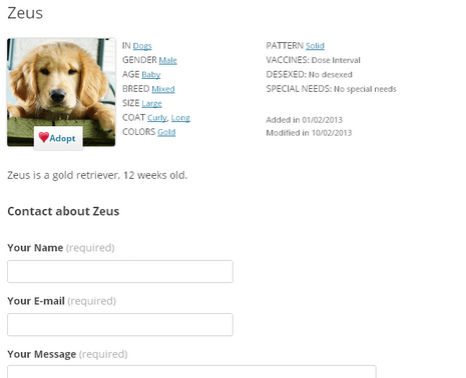 Pet Manager: a WordPress plugin that helps you improve your animal shelter website. It lets you add pets like blog posts. It is ready to be localized.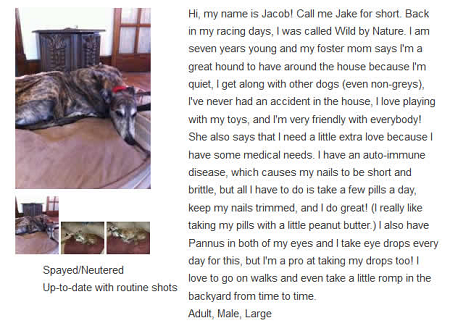 Petfinder Listings: displays your pets listed with your shelter on Petfinder. It relies on the Petfinder API to get the job done.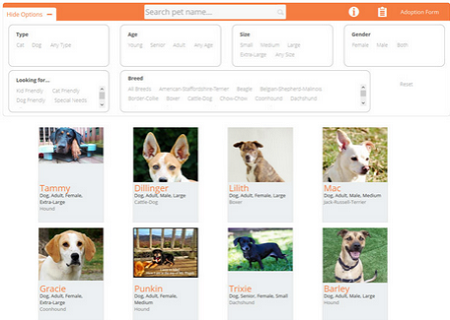 Petfinder: adds a filterable and searchable list of all your animals to your site. Use it to add your adoption and other pet-related information to your site.
Please share your favorite plugins for pet adoption sites here.