Becoming a successful politician takes a lot of effort. Not everyone makes it in this field. You are going to have a very difficult time getting elected if you can't get the word out about your ideas. Having an attractive website for your political campaign is more than necessary. You can use these 10 campaign themes to give your political site a makeover:
Currently trending WordPress plugins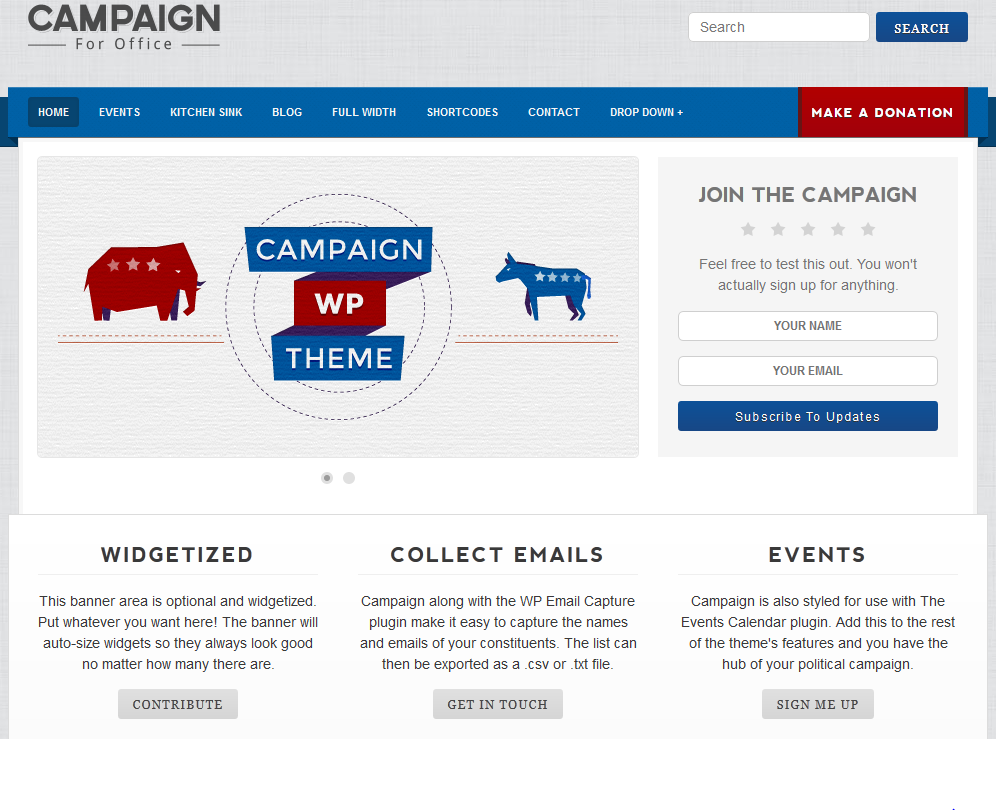 Campaign: one of the most attractive campaign themes we have tested. It has 4 color schemes, 6 background pattern options, 2 content layouts, and many more features.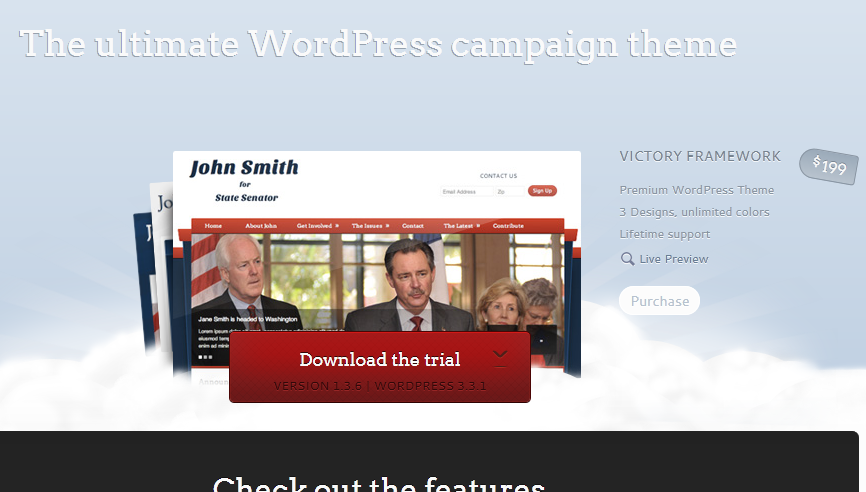 Victory for WP: offers 3 designs and color match technology to save you time customizing your theme. It has plenty of slider formats and custom widgets too.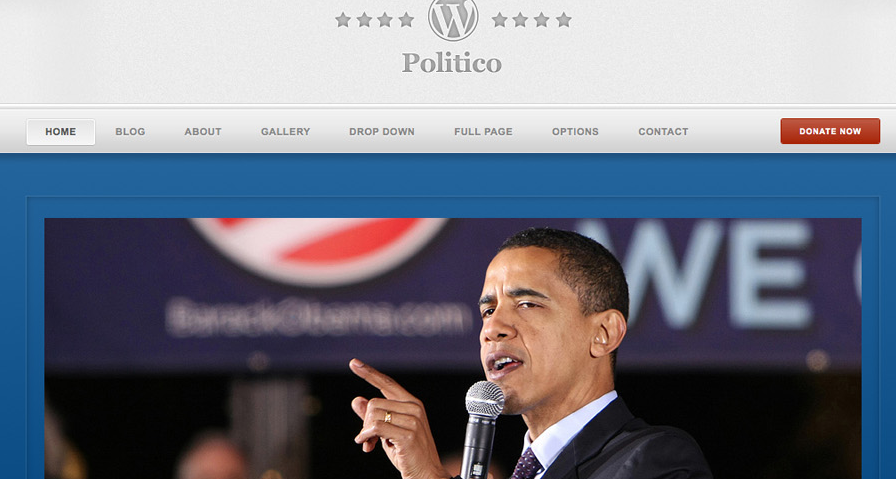 WordPress Politico: an elegant theme you can take advantage of to promote your ideas and raise funds for your campaign. It is fairly easy to customize.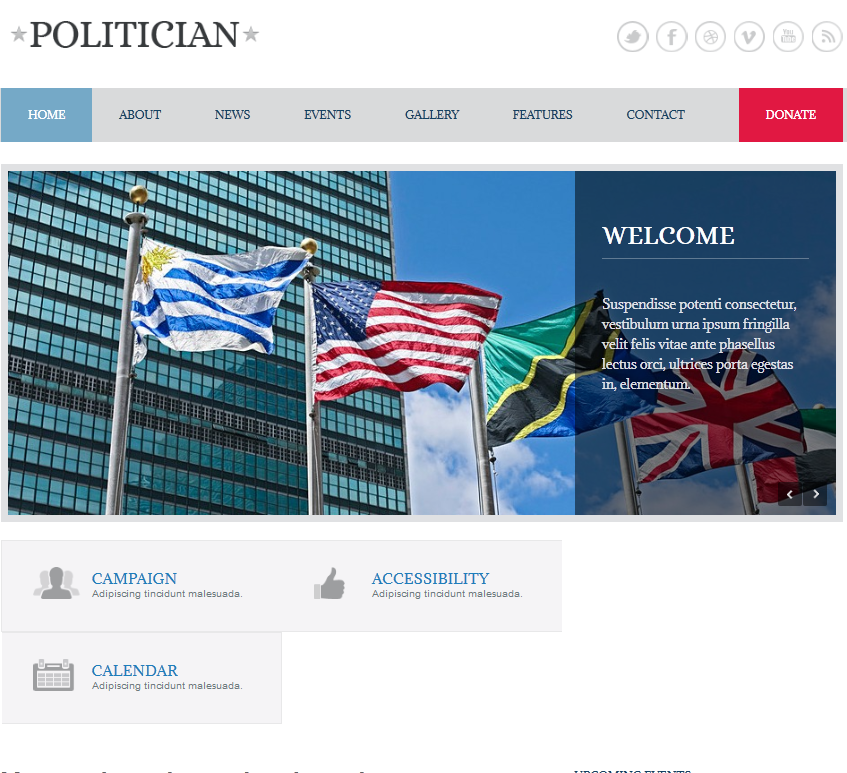 Politician: a responsive template with 6 color variations, 15+ custom shortcodes, and unlimited sidebars.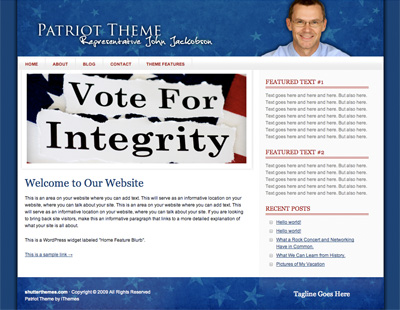 Patriot Theme: designed specifically for political websites. It is not as sleek as some of the other themes here but does get the job done.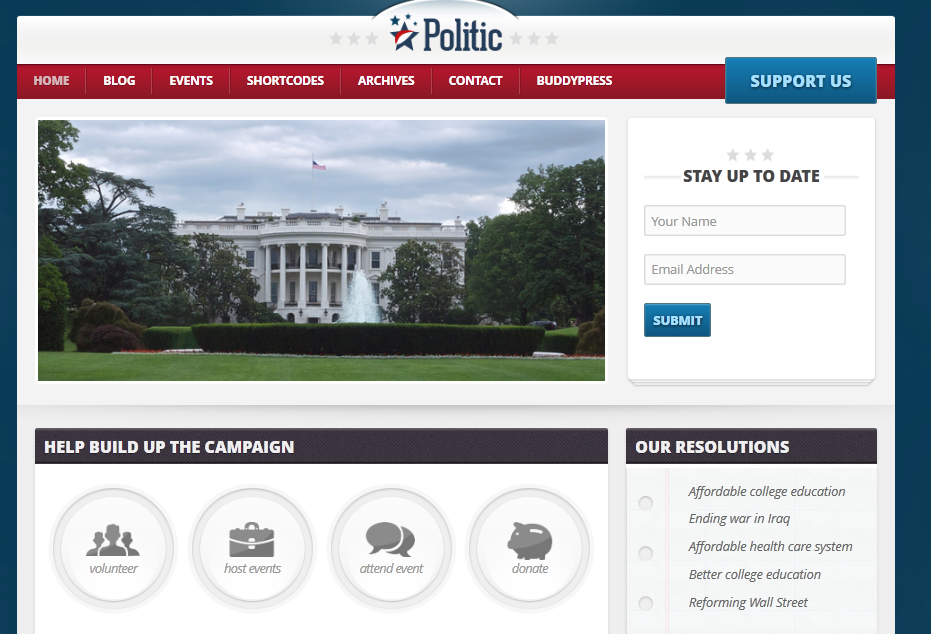 Politic: a BuddyPress theme for campaign sites. It is fast and highly customizable. You get plenty of custom widgets and multiple post types.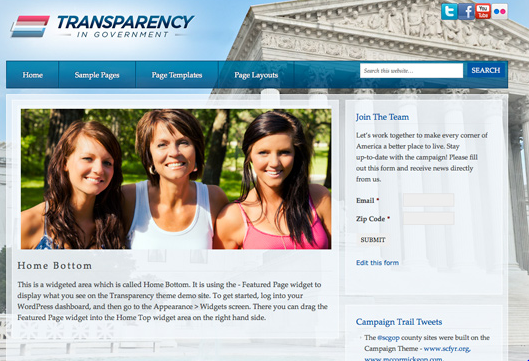 Transparency: a clean and user friendly theme for WordPress. It has built-in campaign tools and optimized for data collection.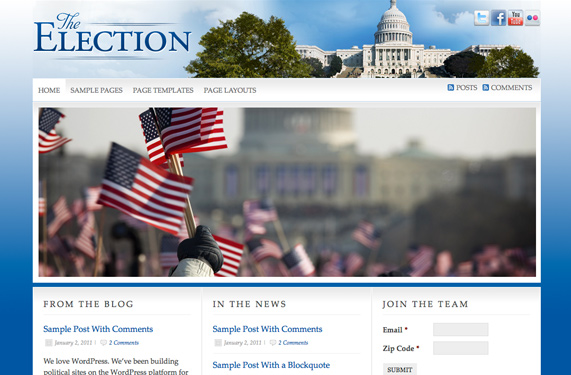 Election: this theme has a professional layout and has everything you need to share your news, recruit volunteers, and promote your ideas.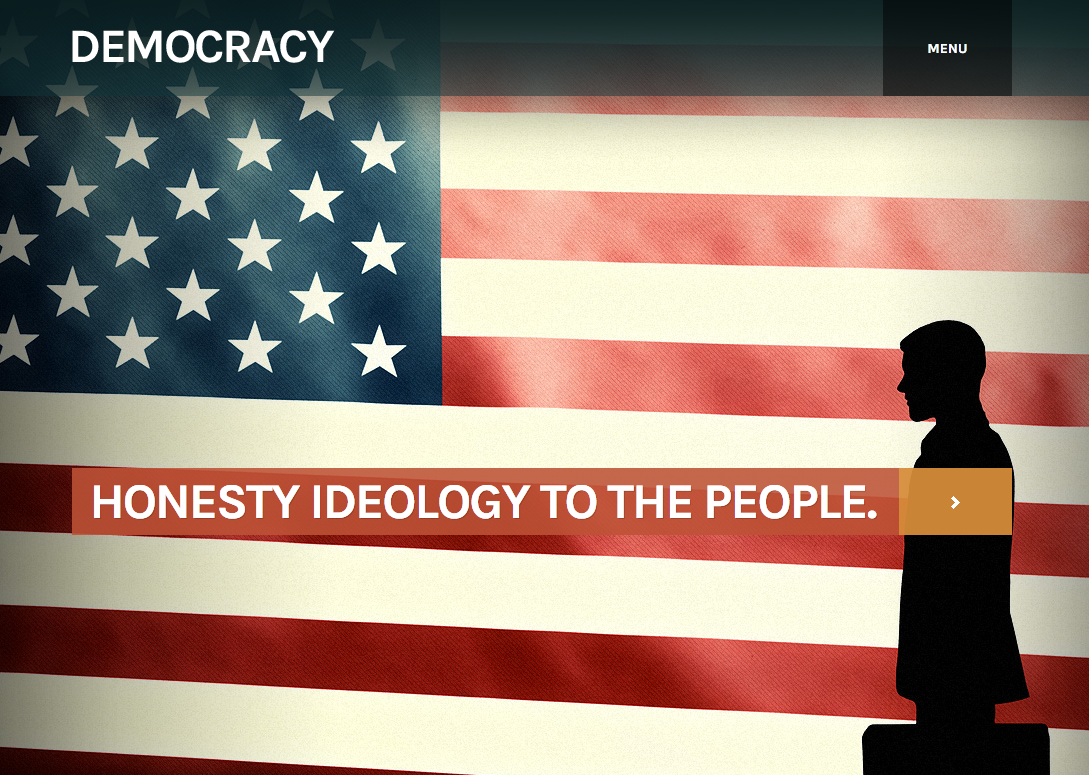 Democracy: this is a pretty cool template for political action committees, campaigns, and everything in between. It is a bit pricey but you have the option to buy it out.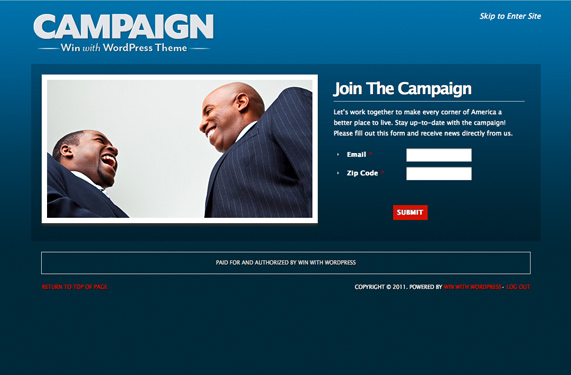 Campaign: a professional and flexible design for political campaigns. The layout is fairly decent. Comes integrated with Twitter.
Have you got any campaign theme suggestions? Please add them below.