Exit popups are being used by many top sites to boost conversions and sales. We have covered a few paid services that let you add popups to your website conveniently. wBounce is a free alternative that lets you display popups on your website before your visitors leave. You also have the option to delay popups for a certain period of time.
Currently trending WordPress plugins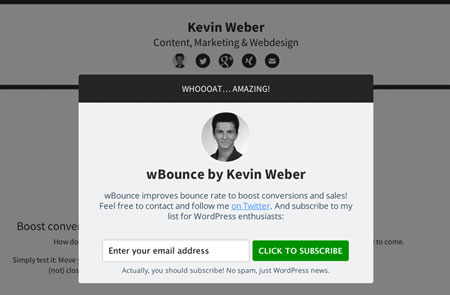 wBounce has a flexible template engine, allowing you display custom content on your pages and posts. Want to fire wBounce every time? There is a mode for that scenario. You can track events with Google Analytics. Webmasters have the option to apply custom CSS rules to their popups.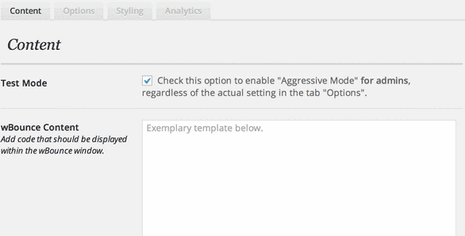 wBounce is easy to use and fairly easy to customize. You can turn wBounce on/off for each post conveniently. There are no recurring costs involved, which is a plus. More information is available here.