Many webmasters would love to improve their site's conversion rate. In the past few months, we have covered plenty of landing page optimization techniques, split testing tools, and bounce rate reducing scripts. QuickieBar is a simple plugin that lets you add a drop down conversion bar to your site to grab the attention of your visitors.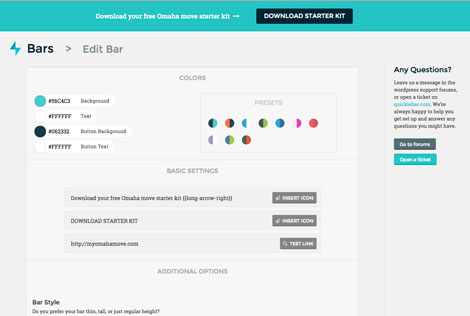 You can use this plugin to direct your visitors to a product, signup, or newsletter page. QuickieBar is responsive and works great on mobile, tablet, and desktop devices. It comes with 500 icons and various color schemes. You can place the bar at the top or bottom of your pages based on your own conditions.
QuickieBar lets you customize bar style, placement, text alignment, animation, bar text, and other settings. You can view conversion history by date week, month, or all-time conveniently. This is a free plugin.