Setting up a landing page in WordPress does not have to be a hassle. The testing phase that comes after that is going to be more important anyway. You could always code your landing page theme on your own or adopt a decent landing page theme to get started faster. Here are a few WordPress landing page templates you may want to check out: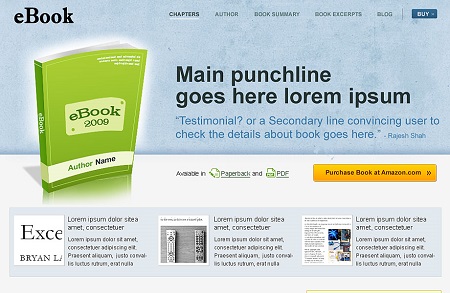 eBook Theme: a premium theme that lets you create a landing page to sell your e-books and other products. It is mobile friendly and offers supports WooCommerce.
Expo18 Conference Theme: a responsive theme for conferences, events, workshops, and more. It has a modular homepage and an easy to customize design. It is fully responsive.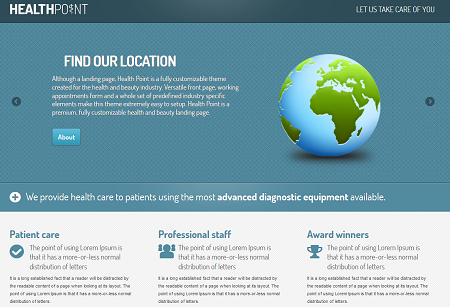 Health Point: a highly customizable theme to promote your services. It has over 50 theme options, 22 backgrounds, 15 fonts, 6 predefined color themes, and 4 sidebars. It is ready to be translated.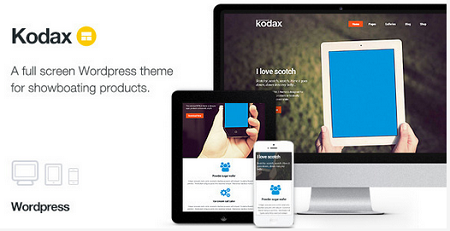 Kodax: a full screen theme for showcasing your products. It has a responsive design and an easy admin panel. It is video friendly and has 3 gallery styles with 6 variations.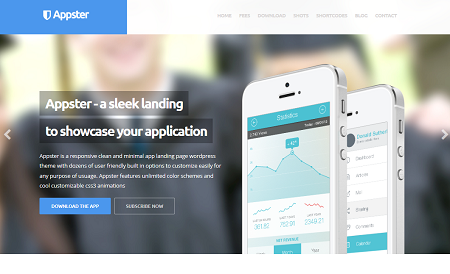 Appster: a one page parallax app landing page for WordPress. It has 12 different home sections and a fully responsive design.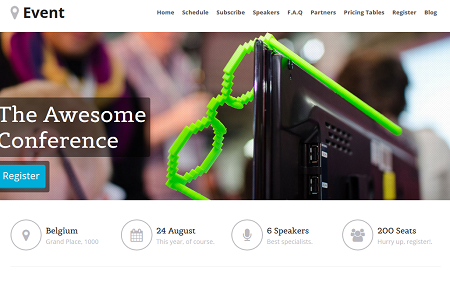 Event: this landing page theme is designed for event organizers. It offers unlimited color schemes, Google fonts supp0rt, unlimited colors, and a mobile friendly design.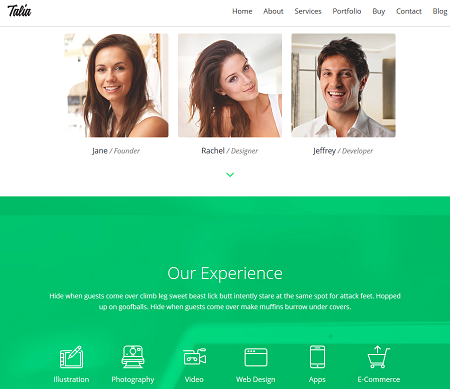 Talia: a one page theme with the SpyroPress drag & drop page builder. It is responsive and retina ready. It has 5 color variations.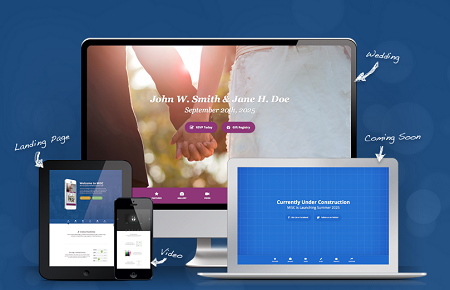 MISC: an elegant theme to build a landing page for your products, announcements, and everything in between. This theme is Retina ready and responsive.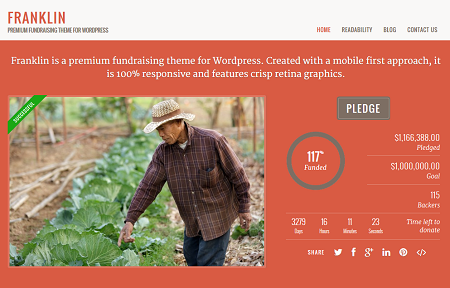 Franklin: an elegant WordPress theme for crowdfunding websites. It is mobile friendly and Retina ready. It is powered by Crowdfunding by Astoundify. The theme has 6 useful custom widgets.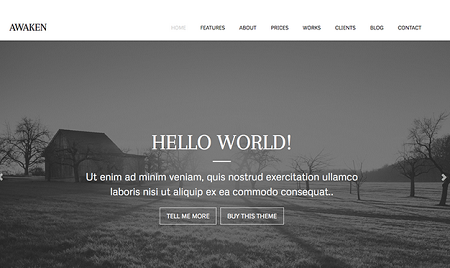 Awaken theme: a multipurpose theme built on Bootstrap for Genesis. It is clean and lets you promote your products easily.
Which one of these landing page themes are you impressed the most?