No matter how powerful or dynamic your WordPress theme is, there are always more things you can offer on your website. That's why I love those fancy (and sometimes not so fancy) toolbars. You can use them to promote your website more effectively, make it easier for your visitors to navigate through your content, and even share with them your latest news. Interested? Here are 22 WordPress toolbars that can help: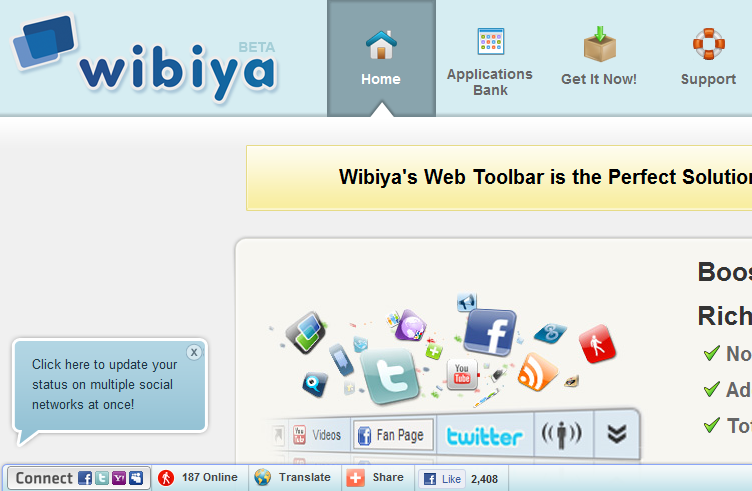 Wibiya: one of the most exciting social bars available for WordPress (we are using it on this site too). It has free and paid plans and let your visitors connect with you more effectively.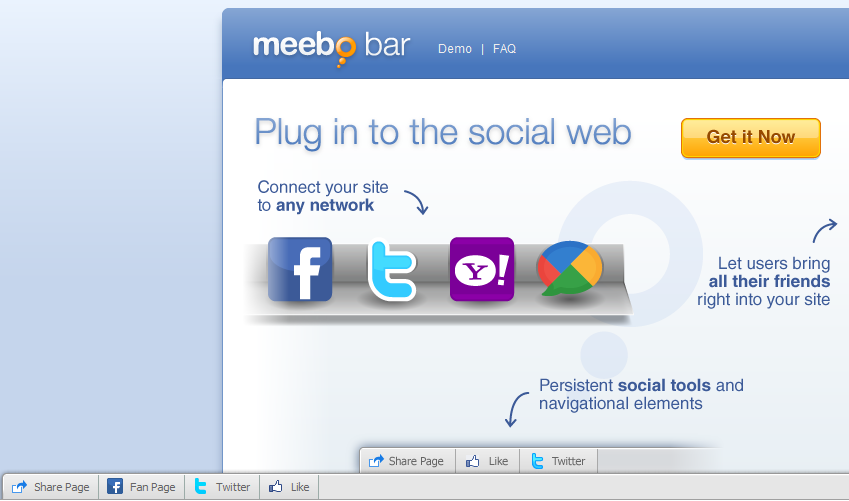 Meebo Bar: lets you add Facebook, Twitter, and other social sharing capabilities to your website. You can use it to chat with your website visitors too.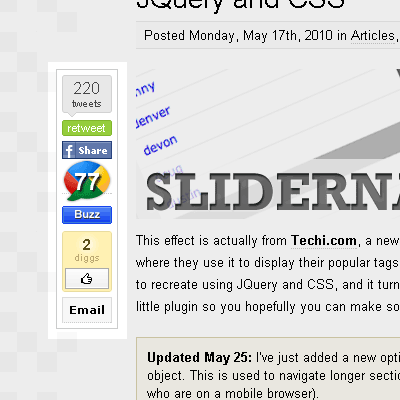 ShareBar: a powerful plugin that adds floating social sharing buttons to your website. Similar to what Mashable is doing on its website.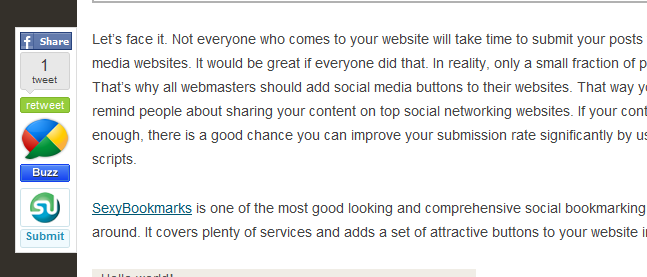 Digg Digg: very similar to the previous plugin but there are some differences between them. This one has more options and services, but it is slightly less flexible than ShareBar.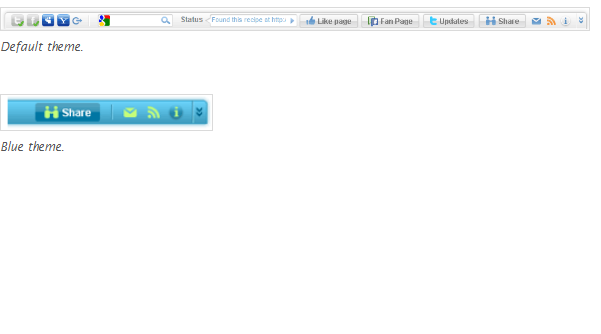 Gigya Toolbar: adds 80 social destinations including Facebook, Twitter, MySpace and Yahoo to your website. It loads after your page has finished loading, which means your visitors won't notice any speed difference on your site.

TurnSocial: a more compact solution than some of the above toolbars. It does support top social networks and local websites (such as Foursquare).
Currently trending WordPress plugins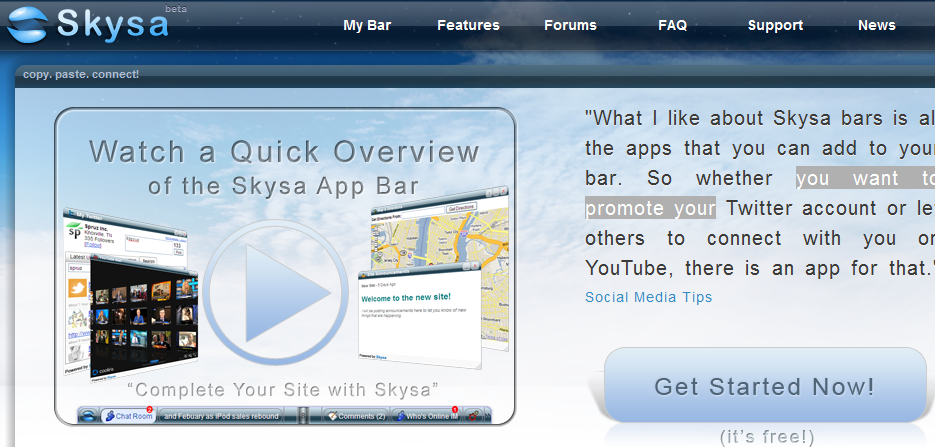 Skysa Bar: a simple to use social app bar for WordPress. It has plenty of apps and give your visitors all the tools they need to help push your content.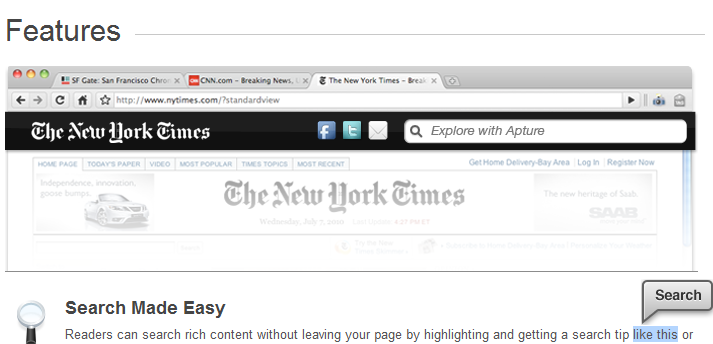 Apture: sits at the top of your website and shows itself when your visitors go through your content or search for something. It can increase the number of hits on your website and can help your visitors share your content with their friends.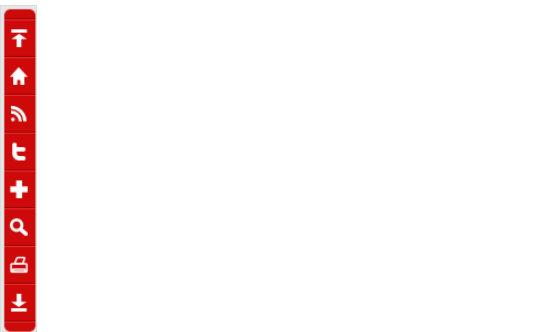 iconcy.com WordPress toolbar: adds a vertical bar to your website, giving your visitors the ability to find their way back to your home page, RSS feed, or Twitter presence easily.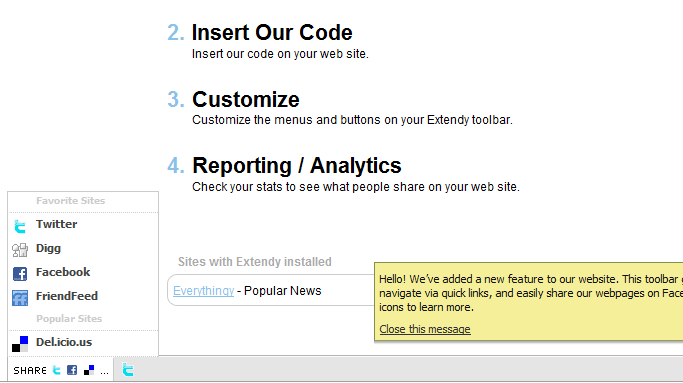 Extendy: has links to Twitter, Delicious, and Facebook. Your visitors can use your toolbar to search through your content too.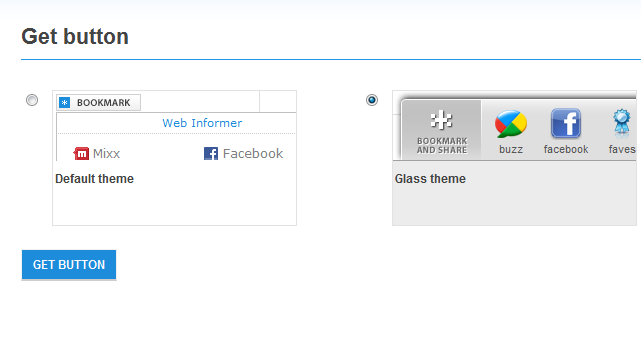 Web Informer: gives you two options. You can either use the social button available on this website to promote your posts or you can choose the "Glass Theme" and add a social footer bar to your blog.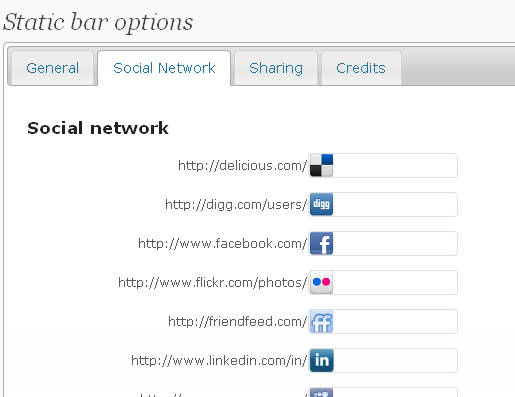 Static Toolbar: lets you display last posts, rss feed, search engine, social network and sharing links at the bottom of your pages.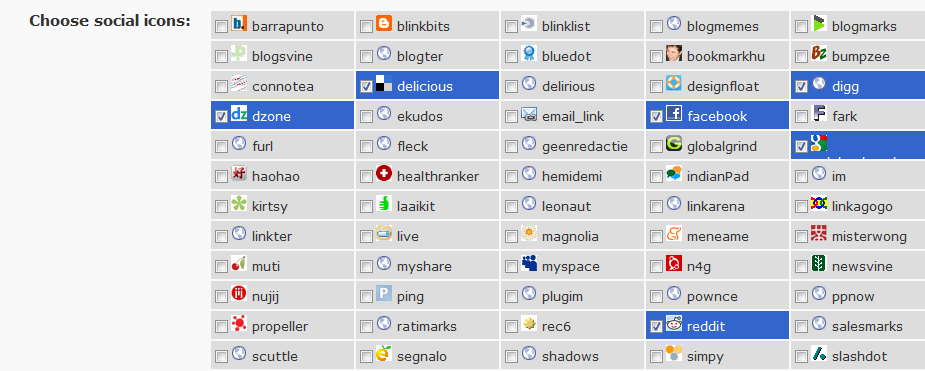 WordPress Toolbar: supports plenty of social networking websites and lets you add them as a toolbar to WordPress.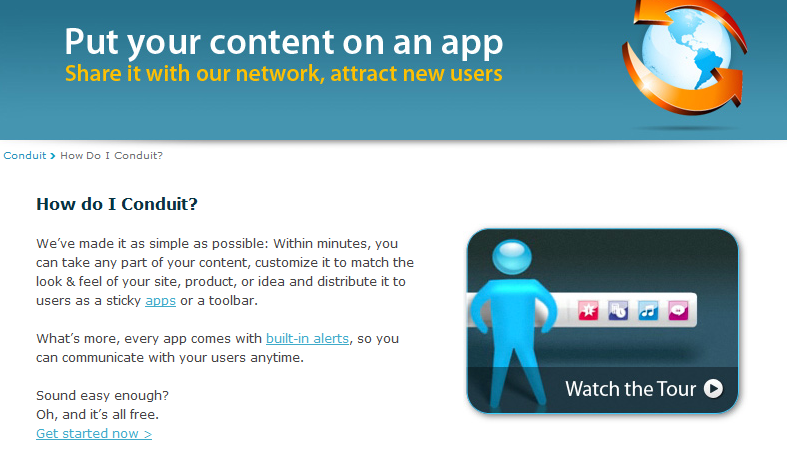 Conduit: it's a desktop toolbar that you can take advantage of to push your top categories and post. It's like having your own Google-like toolbar.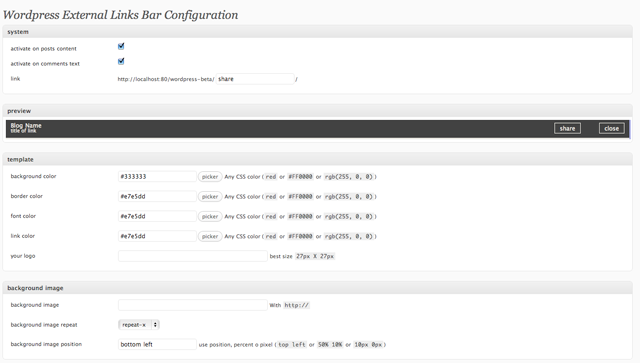 WP External Links Bar: adds a Digg-bar like functionality to your website, meaning that people won't be leaving your website completely even when they click on your external links.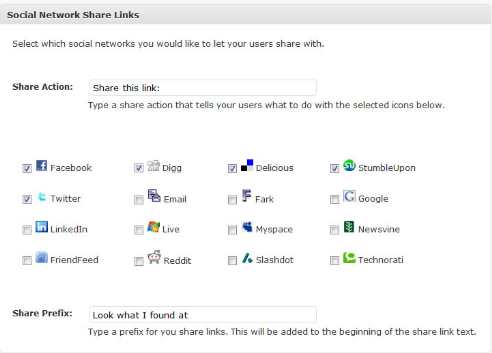 The WordPress Bar: another toolbar that sits on the top of your website and lets your visitors give your content love while they browse through your pages and links.

WordPress Admin Bar: adds WordPress.com's admin bar functionality to your website, making it easy for you to manage your posts and add new ones.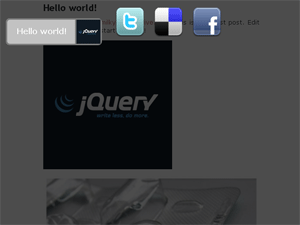 Drag-To-Share: makes sharing content and images on your website as easy as dragging things to toolbar. Again, similar to what Mashable is doing.
Snipi for WordPress: lets you add content to your WordPress gallery by just dragging and dropping items. Makes life easier for super busy bloggers.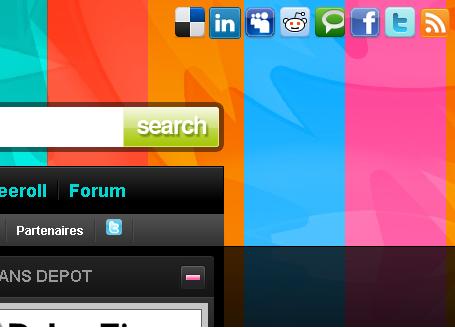 Fixed Social Buttons: a plugin that we were using on this site until recently. It sits your social media buttons at a fixed position on your website and reminds your visitors to connect with you on those sites.

WP Super Bar: a simple toolbar for those external links on your website. Gives your site a better chance of getting some love from social media addicts.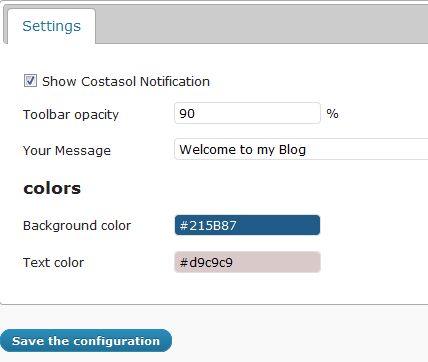 Notification Toolbar: add a notification bar to your website, giving you the opportunity to announce your news or connect more effectively with your first time visitors.
Please feel free to add your suggestions below.