Infographics
5 Awesome Infographics on Landing Page Optimization
Developing the perfect landing page is not something you can get done in one night. Whether you are using WordPress to host your landing page or just using plain HTML, you want to take time to test every element on your page to improve your conversion rate. Landing page developers should make their pages for their audience and not the search engines. These 5 landing page infographics provide you with a few tips on how to improve your work: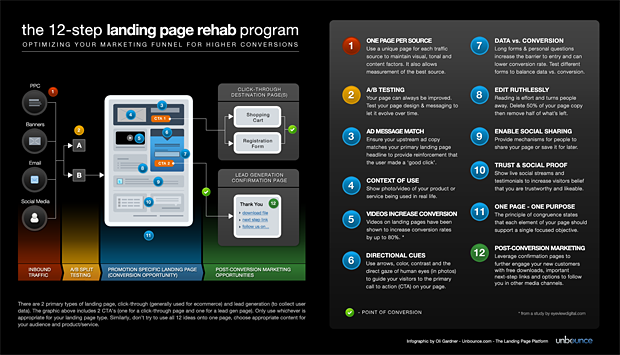 12 Step Landing Page Rehab Program: this infographic by unbounce includes a step by step guideline to help you improve your landing page's conversion rate.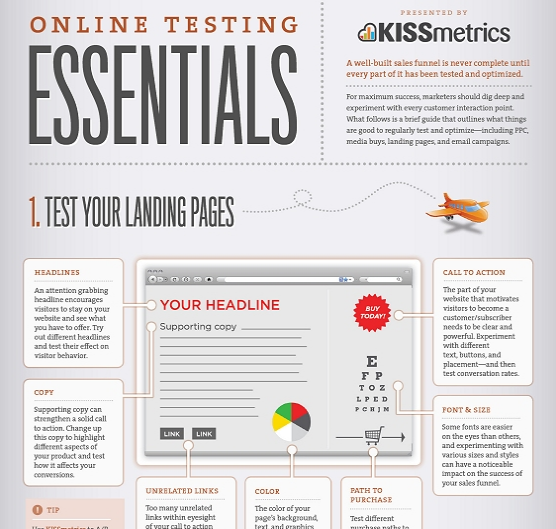 Online Testing Essentials: gives you a crash course on what it takes to optimize a landing page for conversion. Covers your PPC and other campaigns too.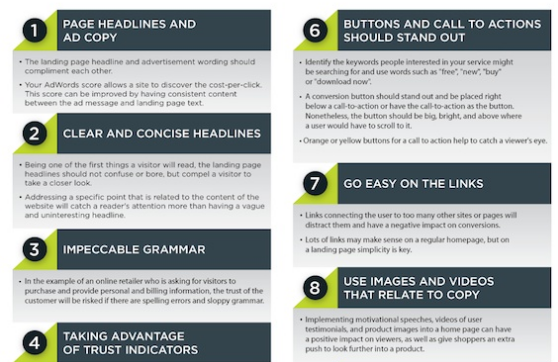 Anatomy Of A Perfect Landing Page: includes 10 powerful tips you may want to keep in mind when putting together your landing page.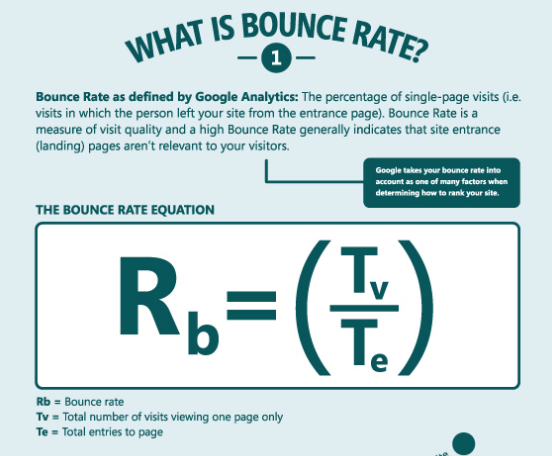 Bounce Rate Demystified: you can have the most beautiful landing page on your site. But if you are not converting well and your bounce rates are unusually high, you are doing something wrong. This infographic shows you how to reduce your bounce rate.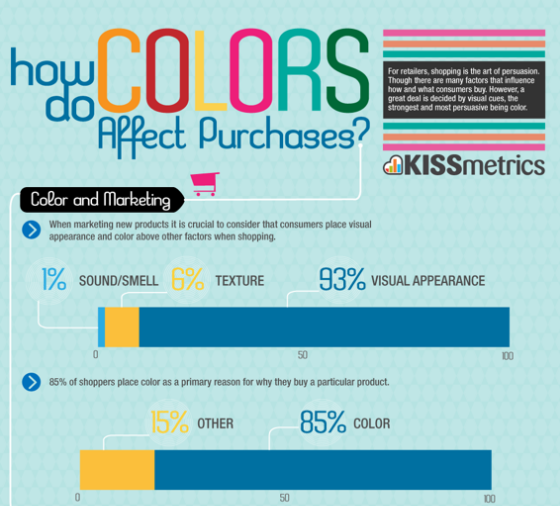 How Do Colors Affect Purchases?: the colors you use on your landing page could affect how well it converts. This infographic demonstrates the meaning of colors and how they can help or hurt your business.
Did I miss anything? Please share your favorite infographics on landing page design & optimization below.