We all link to our own posts and other people's works on our websites. You don't need to be technical to pull that off. You should consider opening the links on your website in a new window to make sure people don't forget to come back to your website. In certain situations, it is better to open your links as a popup. These plugins let you implement that on your site without any coding:
Alligator Popup: adds links to pages and posts and opens them in a popup window. Just use its shortcode to change the behavior of links on your site.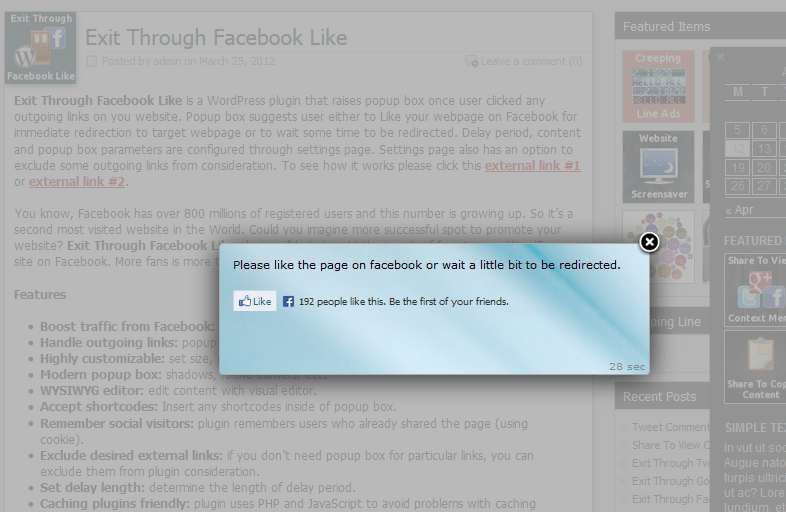 Exit Through Facebook Like: an interesting plugin that shows your visitors a Facebook Like popup when they click on external links. It reminds them to give you a Like before exiting.
WP Popup Plugin: lets you create unlimited popups. You can create link popups, hide popups on mobile devices, and more.
IMDb link transformer: useful for movie reviews and entertainment sites. It opens new popup windows containing useful information from IMDB on your site.
WordPress Vimeo Youtube Popup Plugin: adds popup videos to your site. It is a much faster way of displaying videos on your site. It is great for marketing websites too.
These plugins add link popups to your website fast. There are other ways of handling this but these make the process easier.