Displaying the same widgets on every page is not smart. With a conditional widget plugin, you can make sure the right widgets are displayed on the right pages. Take Widget Context for instance: it is a WordPress plugin that shows/hides widgets on posts, pages, archives, search pages, and other URLs.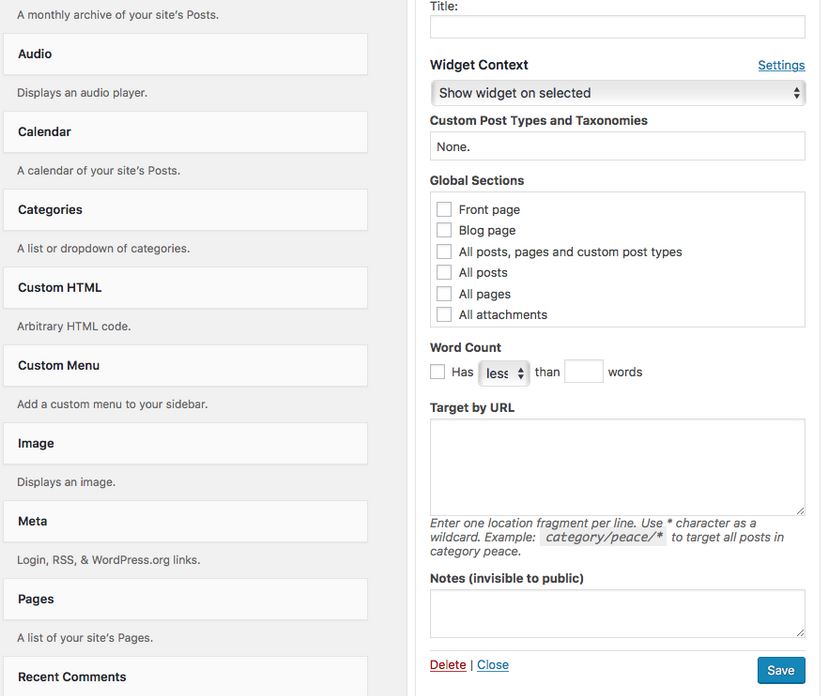 Widget Context lets you target pages by relative URL. It even has a word count option. Want to take notes on each conditional widget? No problem. Your notes will be invisible to public users. Webmasters can disable various context modules from the back-end.
You can download this plugin for free. More information is available here.