In the past few years, we have covered many time-saving WordPress tips and plugins. Even if you are new to WordPress, there are various plugins you can use to customize your site faster. WP Total Hacks is one of those plugins. It lets you change your login logo, update default e-mail address, block pingback, remove update notifications, and more.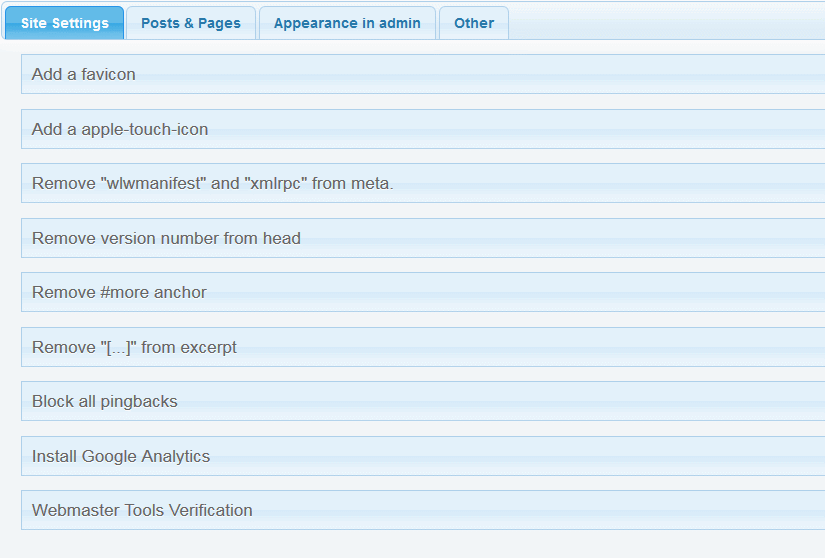 WP Total Hacks simply lets you make quick changes to your website. Use it to add a favicon, stop sending pings, limit the number of revisions, or change the admin header logo. The plugin also lets you deactivate Dashboard Widgets. You don't need to touch your code to get started.
WP Total Hacks could prove useful for webmasters interested in customizing their site without coding. This is a free plugin.