WordPress already comes with everything you need to share short and long posts with your audience. Have you ever wanted to split your log posts into multiple pages in a more attractive fashion? Advanced Post Pagination for WordPress has you covered. It lets you put text and image in pagination buttons to grab your readers' attention.
Advanced Post Pagination has 5 button layouts. You can set different layouts for each page and change the location of the buttons. The script features AJAX pagination. The pro version of the plugin offers even more features. For instance, it turns the default Page_Link tag into enhanced buttons. You also get an icon on the post editor to split your content into pages easier.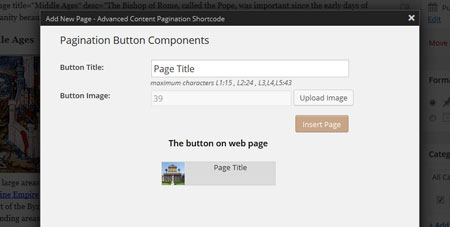 The Advanced Post Pagination plugin is useful for sites that publish long posts often. You can try the plugin for free but the pro version costs as low as $12.