So you want to build a website about movies? Adding movies one by one manually is not going to be convenient. WordPress Movies Bulk Importer is one of many plugins you can rely to import movies into your site. This particular plugin works with the TMDb API to let you add and display movie information on your site. You can perform advanced searches and choose how many movies to import per page.
The Movies Bulk Importer plugin lets you search movies by genre, language, date, title, and other factors. It supports adult movies as well. Want to import top rated or upcoming movies by release date? No problem. The script also automatically displays Amazon Related products on each movie page.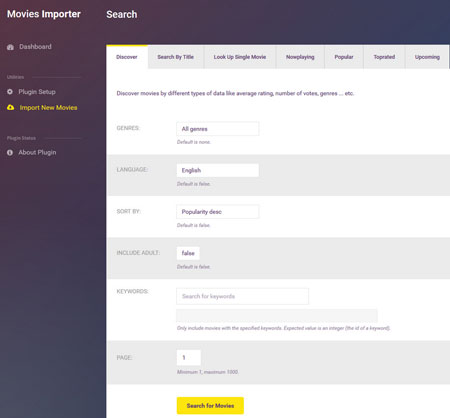 The Movies Bulk Importer plugin could prove useful to Amazon affiliates. It grabs movies with poster, name, genre, release date, audience, video trailer, and other info. This is a commercial script.