Have you ever needed to add an "agree to terms" check box to your website? Many webmasters simply don't even think about that. But if you have dealt with a business lawyer in the past, you know the importance of taking steps to protect your business. Creating a clear cut terms & conditions document is a good start. You also need to make sure your users don't miss it. Agreeable can help. It adds a check box that reminds your visitors to read your terms & conditions before using your site.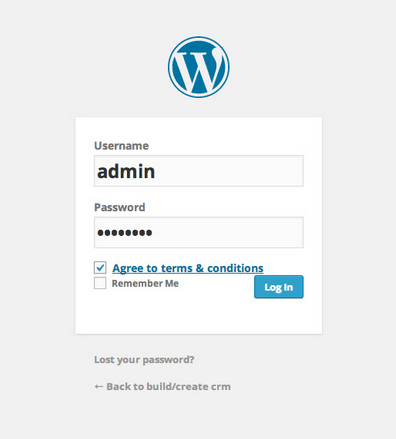 Agreeable adds an "agree to terms" option to your login and registration pages. Keep in mind that there is no way to make sure your visitors actually read the terms. Nevertheless, this plugin reminds them to do so. Just select your terms page, choose how you would like it opened (in a lightbox or new tab), and you are set. You can customize the message for this plugin.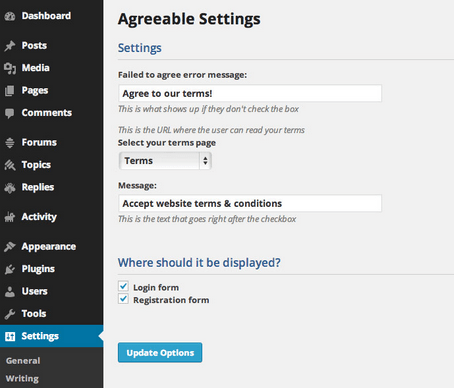 Agreeable is compatible with BuddyPress and bbPress too. Just choose where you want it to be displayed, your message, and you are set. Need a terms and conditions document? You could always use these tools to make one.