A website such as ours probably will never need an online calculator. But if you are in the real estate business or developing a site about finance and investments, having a few calculators can be quite handy. I personally prefer paying someone to develop these for me. That way you can use them as a linkbait for your website and get people to link to you. However, if you do not have the funds for those projects, you can use a solution such as CalculatorPro Calculators.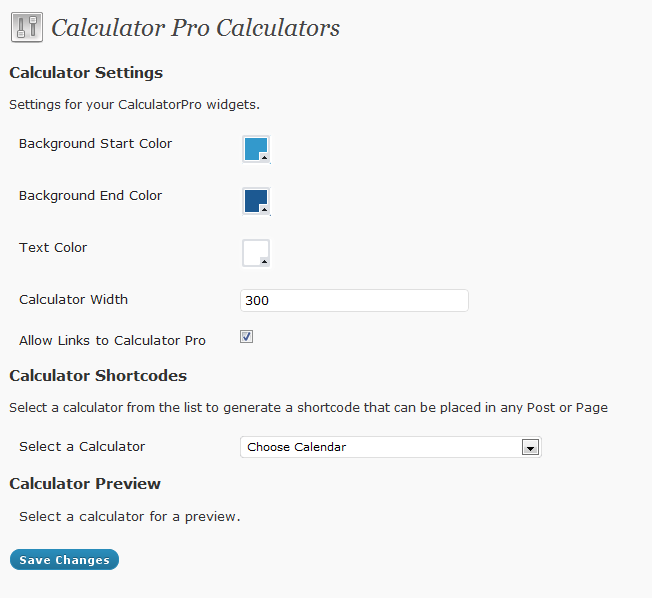 CalculatorPro Calculators is a customizable calculator plugin for WordPress sites. It has over 200 calculators for webmasters to take advantage of. Chances are you won't need more than 5 of these unless you are building a portal around calculators. These calculators can be added to your pages, posts, and sidebar fast.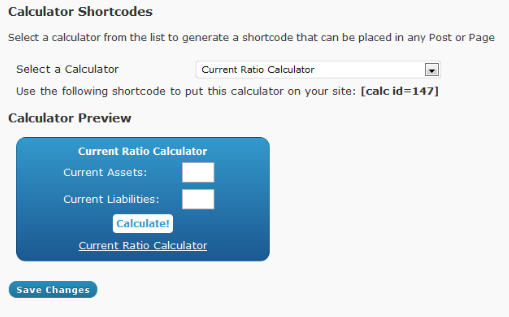 As you can see in the above screenshot, once you have chosen your calculator and defined its color, width, and other settings, you can use the short code provided to add it to your pages. CalculatorPro has a wide variety of these tools, so this plugin should work for most portals.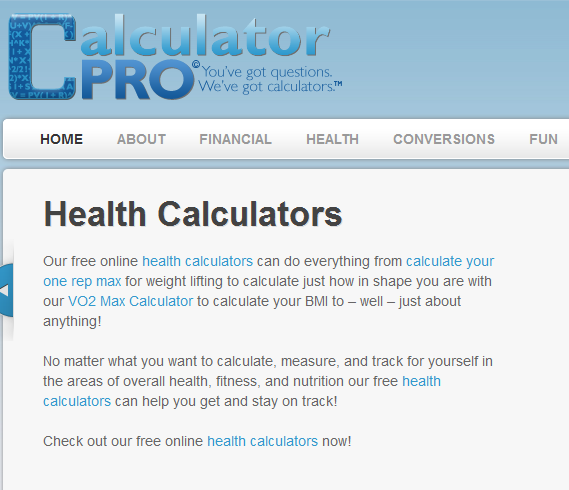 As I mentioned, I personally prefer working with developers to create superior tools other people want to link to rather than using these types of plugins. Still, this is a useful plugin if you have got limited resources.