Have you ever had to make major announcements on your blog but did not want to do it just in a blog post? Maybe you want to put your social sharing buttons where your visitors won't miss them. Foobar is a premium plugin that lets you manage multiple notification bars on your site.
Currently Trending Themes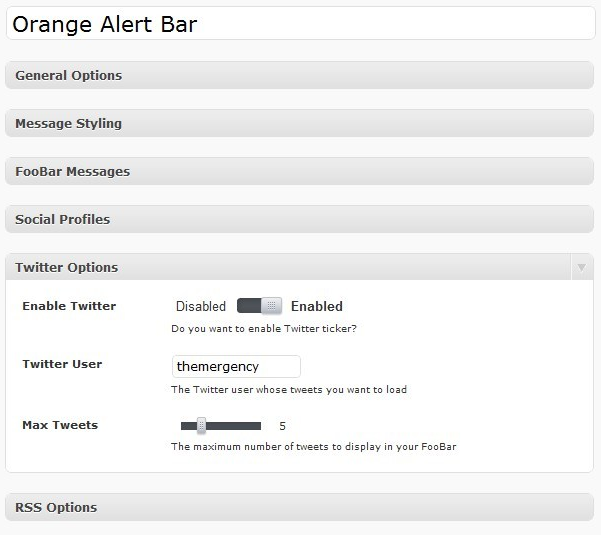 FooBar is highly customizable. You can use it to display messages at the top of your blog (they can be different per page). It can also handle your RSS and social profiles. These features can be easily disabled. The look and feel of each notification bar can be customized to fit your specific needs. You can change background/border color, height, positioning, and shadow options.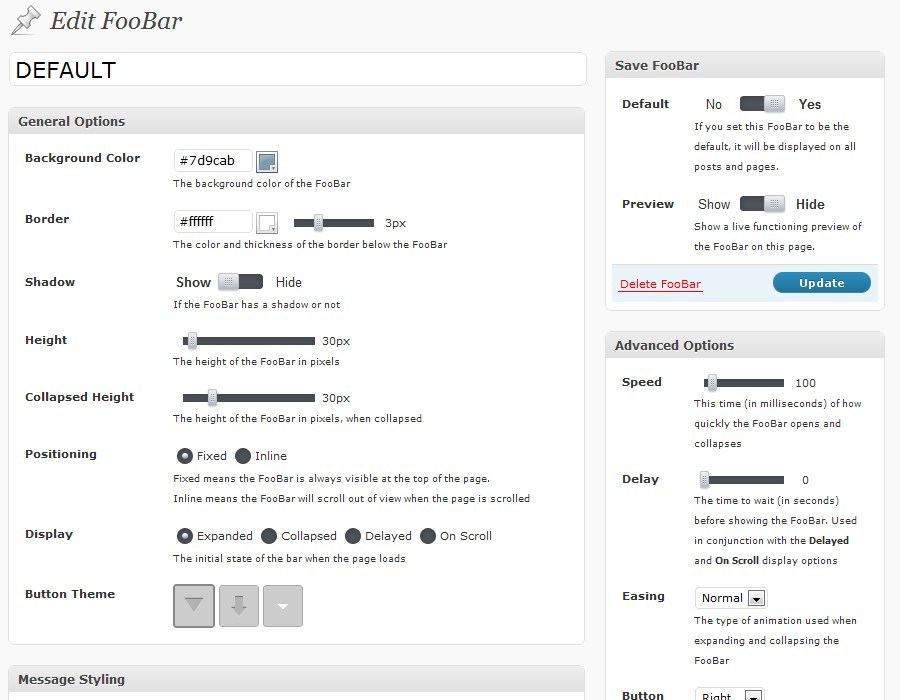 Foobar has a ton of options for you to customize the style of your messages too. You can of course make your own changes if you know your CSS. But a lot of changes can be done using the graphical elements in this plugin's back-end.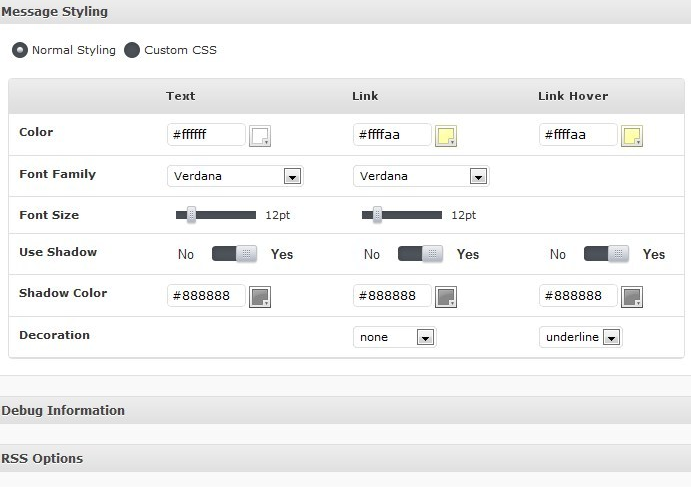 Foobar is quite handy if you want to make major announcements or get your social accounts more exposure on your blog. One of the better notification bar plugins we have tested.