Plenty of people have been building complex mining rigs to earn Bitcoin and other cryptocurrencies. Don't have time or resources to set up such a complex rig? Thanks to the AJ Crypto Miner for WP, you can take advantage of your user's CPU power to earn XMR. It gives you control the level of CPU usage.
It is important to let your visitors know if you are planning to use their machine to mine cryptos. This plugin allows you to show a disclaimer on all pages the miner is enabled. AJ Crypto Miner also lets you keep an eye on how your pages are performing. You do have the option to disable the plugin on mobile devices and specific pages.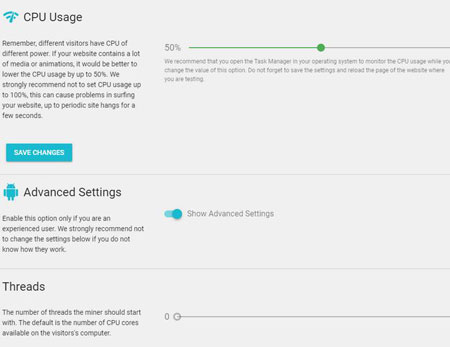 This plugin won't make you a millionaire but if you have trouble earning money from ads, you may want to give crypto mining a look. AJ Crypto Miner runs in the background, so as long as you don't choose a crazy high CPU usage level for the script, it shouldn't make life miserable for your visitors.