In the past few years, we have covered plenty of IBM Watson plugins that can make your site smarter. Watsonfinds is also worth a look. It analyzes your content to give you insights about the emotions your audience may feel as they read your posts. It adds an icon to your WordPress editor to make analyzing your posts, pages, and product descriptions easy.
Currently Trending Themes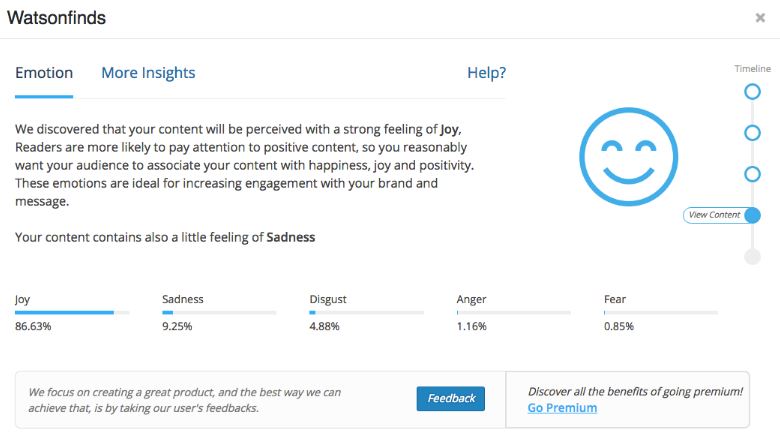 Watsonfinds can detect 5 types of emotions (joy, sadness, anger, disgust, and fear). It shows the intensity score of each emotion, so you can make the appropriate changes to your posts. You can compare all the changes and reverse course when required.