Daily deal sites have been around even before websites such as Groupon became so popular. The market has become so saturated over the years but some folks are making a decent living by tracking and offering daily deals to their online visitors. Starting your own daily deal site won't be that hard with a theme such as Dealers. It is PayPal friendly and has a lot of features specifically for daily deal sites.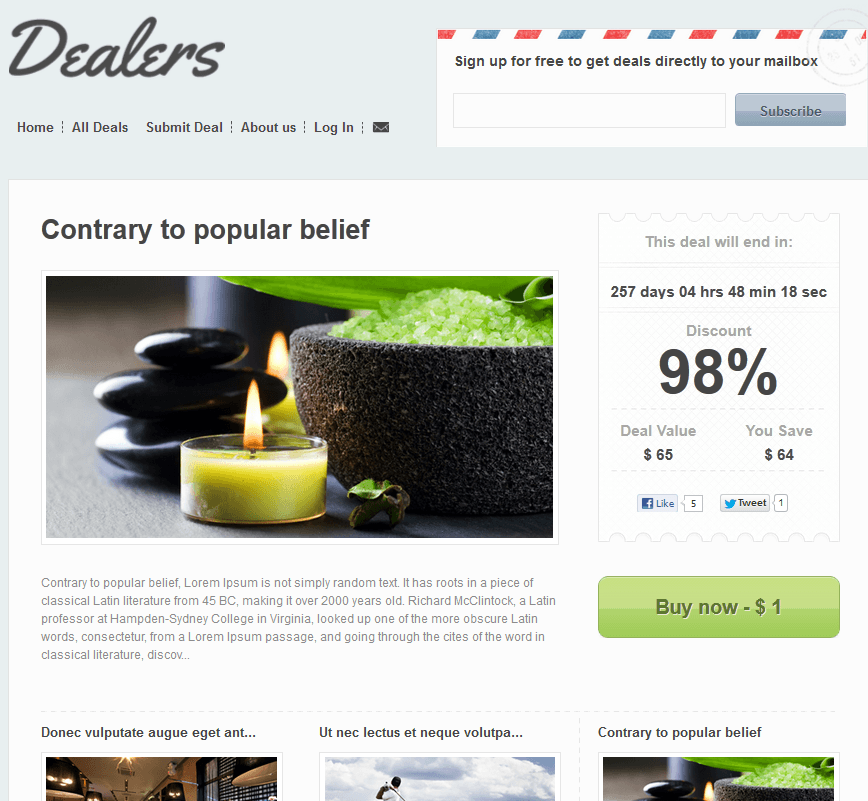 The Dealers theme comes integrated with PayPal. It is MailChimp and SendLoop friendly also. It offers unlimited background colors and lets you customize your site from the back-end admin panel. Dealers lets you track all your transactions too. It has a shortcode generator and custom widgets to make customizing your site even easier. The theme is social media friendly and looks quite clean.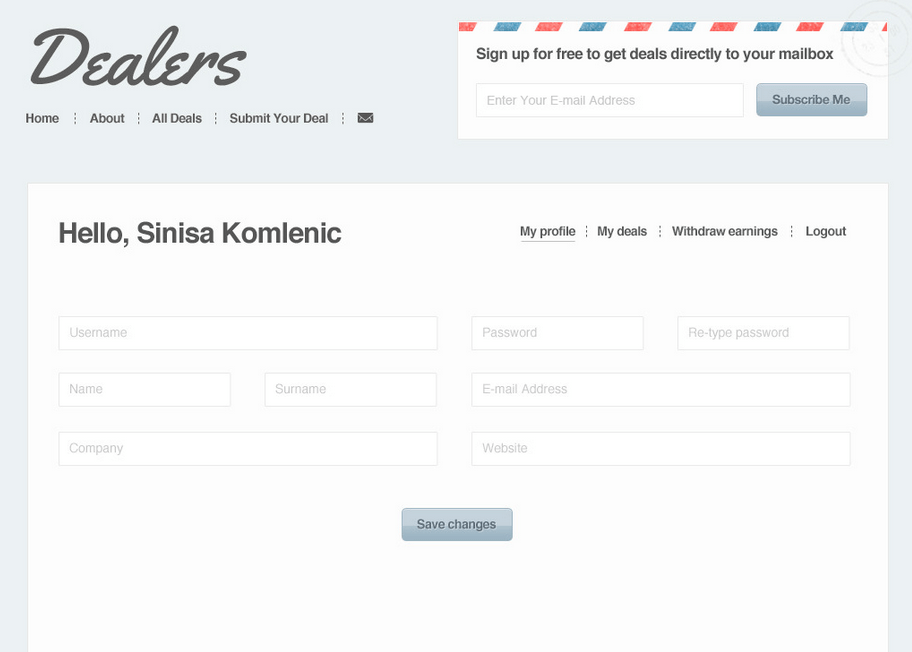 Whether the Dealers is the best theme in this category is debatable. It is quite clean and easy to customize. It could prove useful for businesses interested in starting a niche daily deal site. A new version is in the works already, so that will be interesting to test.