Daily deal sites are highly in demand these days. With the economy still struggling, people are referring to these types of sites to save money on things that they need. If you love finding others deals or have a business that could use daily deals for promotional purposes, there is no reason you shouldn't put a daily deal site together. These 3 WordPress themes can help: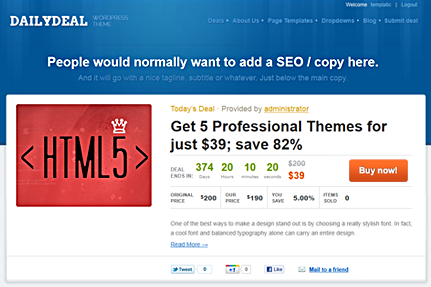 Daily Deal: a sophisticated theme that gives your visitors the chance to submit their daily deals to your website. It is useful for those of you who want to develop a Woot! like portal.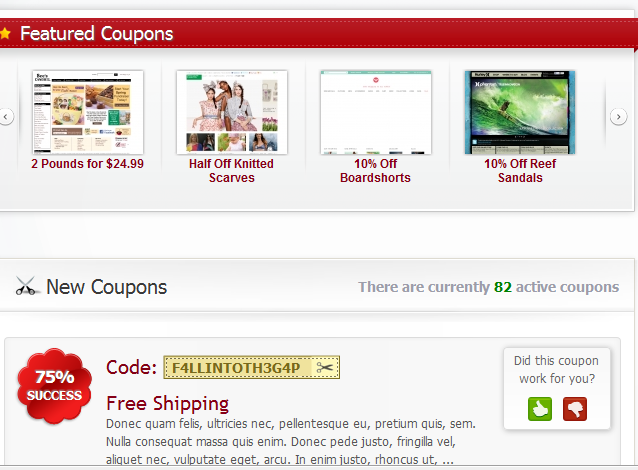 Clipper: one of the best coupon themes we have tested. It is lightweight and can handle all your coupons with no trouble. It has 5 color schemes. Twitter and Facebook are integrated into it.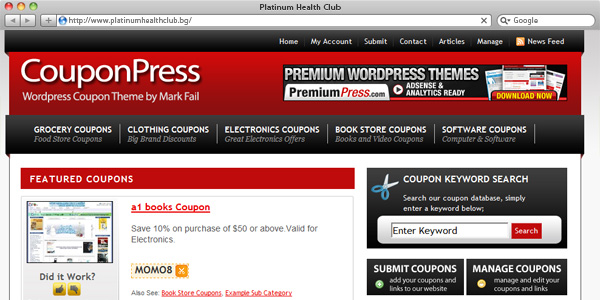 CouponPress: has one of the most powerful back-ends around. CouponPress has a ton of skins and makes adding coupons and auto-expiring them a piece of cake. It supports iCodes and ForMeToCoupon too.
If you are planning to start a daily deal or coupon site using WordPress, the above themes have a lot to offer.