Crowdfunding websites such as Kickstarter and Indiegogo have enabled many entrepreneurs to realize their dreams and raise funds for their projects. They are also great for folks who love supporting great ideas. Running a Kickstarter-type business on your own is not easy. You are going to need a team of folks to help you keep everything in order. You could always use themes such as Fundingpress to bring your crowdfunding portal online.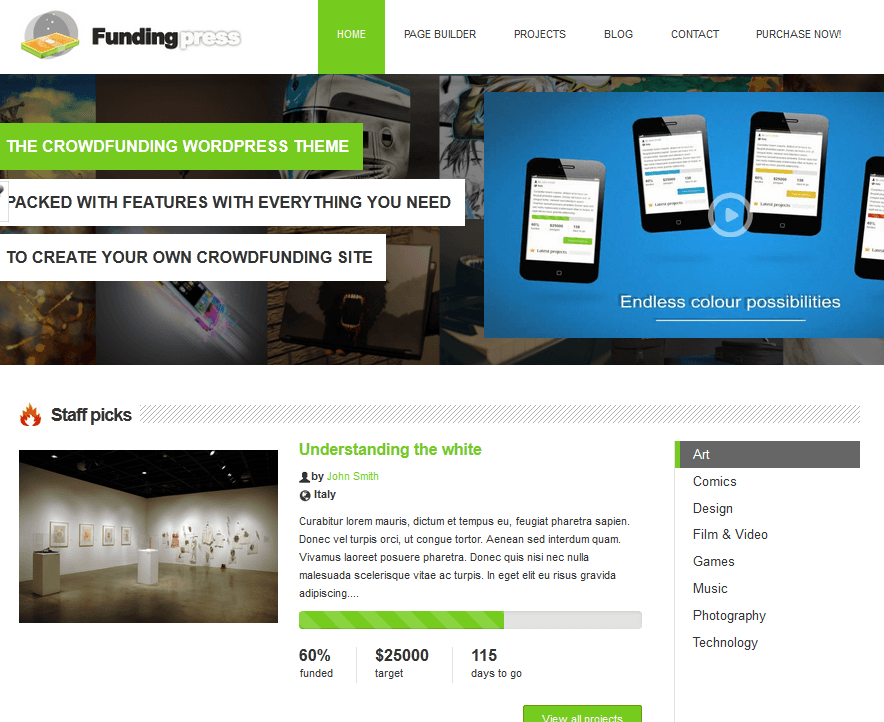 Fundingpress enables you to build your Kickstarter-type site faster. It has elegant front-end forms and offers unlimited colors. The custom admin panel makes customizing the behavior of this theme easier. LayerSlider is included also. Fundingpress provides support for PayPal Adaptive payments. You get 3 ways to display your projects. The Page Builder feature is useful too.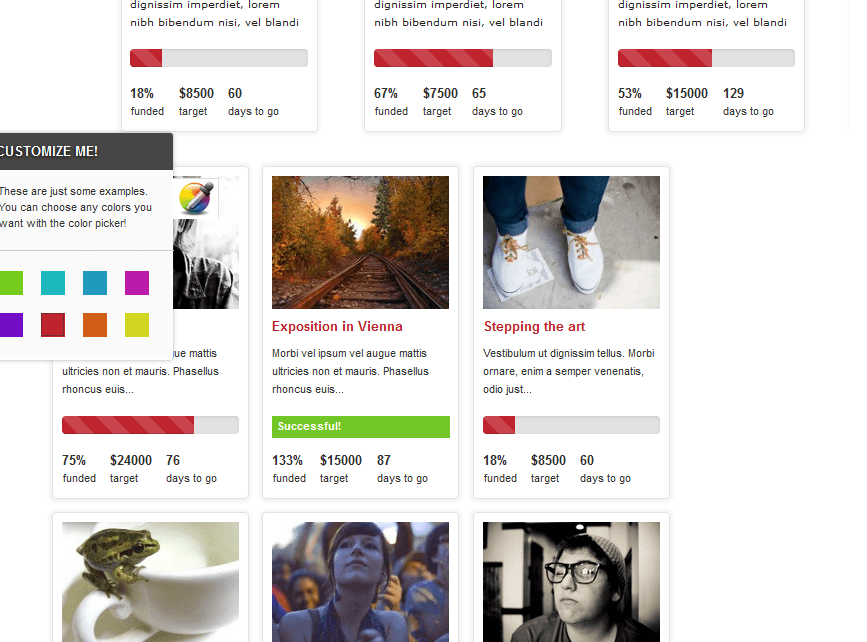 Fundingpress has an eye-catching design and could handle new crowdfunding sites well. It is highly customizable and does not require you to use any third-party plugin to make it work. It is created with HTML5, CSS3, and Twitter Bootstrap. This theme has potential. Is it better than Fundify? You be the judge.