Plenty of webmasters monetize their sites with ads. Unfortunately, many of our readers are not a fan of seeing ads on any site. You can always find other ways to monetize your site or politely ask your visitors to unblock your site. The DeBlocker plugin can help. It can detect Adblock Plus, uBlock, Ads Killer, and other popular ad-blocking tools.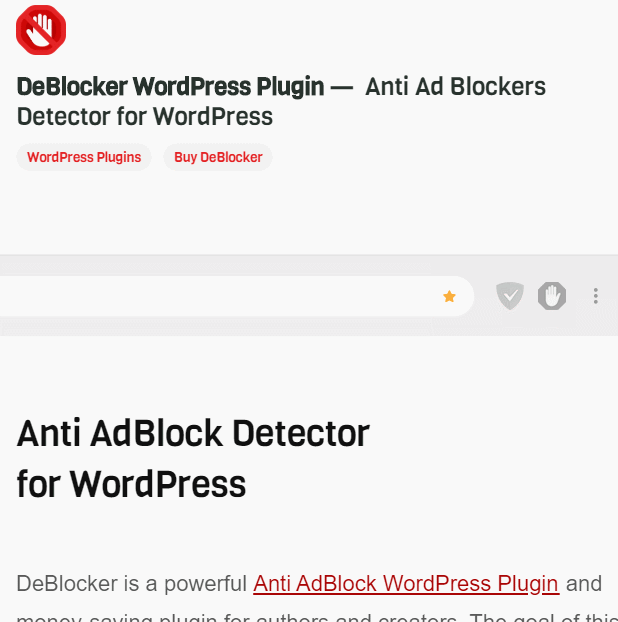 DeBlocker takes a stricter approach to stopping adblockers. It doesn't allow your visitors to view your content or perform copy/paste. It has flexible settings, so you can customize the colors, text, title, and size of the pop-up window. DeBlocker has modal window and full screen layouts. It works with the most popular browsers.
DeBlocker can work for your entire site and individual pages. It should work well with most themes. merkulove is the developer behind this script.