I don't know about you but I am addicted to Instapaper. It is an amazing service for readers among us who do not have time throughout their days to catch up with articles that interest them. Instapaper lets those folks save interesting articles to their reading queue and review them at a later time. You may never know which of your visitors are addicted to Instapaper. But adding "Read Later" links to your posts would make life easier for your readers. That's what Instapaper Read Later Links does.
Currently Trending Themes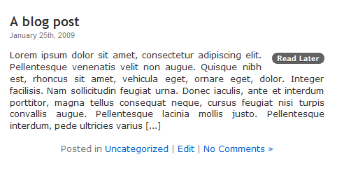 This plugin adds a "Read Later" link to each post on your blog. Your visitors can save your stories to their account by clicking on the link. The settings for this plugin are pretty straight forward. You can add Read Later link to all your posts or on your home page. Manual insertion is possible as well. This plugin does support custom CSS.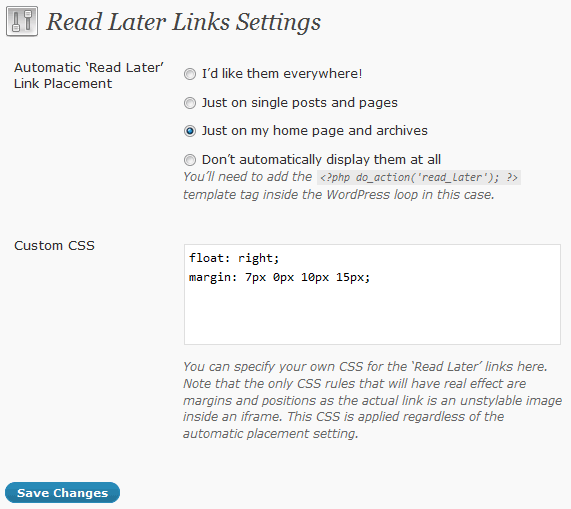 The Instapaper Read Later Links plug integrates into your site conveniently and could keep people coming back to your site for more. It is certainly worth testing if you have got a website worth reading.