Many folks use WordPress to start simple blogs. There is nothing wrong with that. But you could do much more with this content management system. I Love It! is an elegant theme that allows you to create your very own content sharing site. Your visitors will not only be able to go through your video, image, and regular posts but also submit their own. They can also vote on their favorite posts.
Currently trending WordPress plugins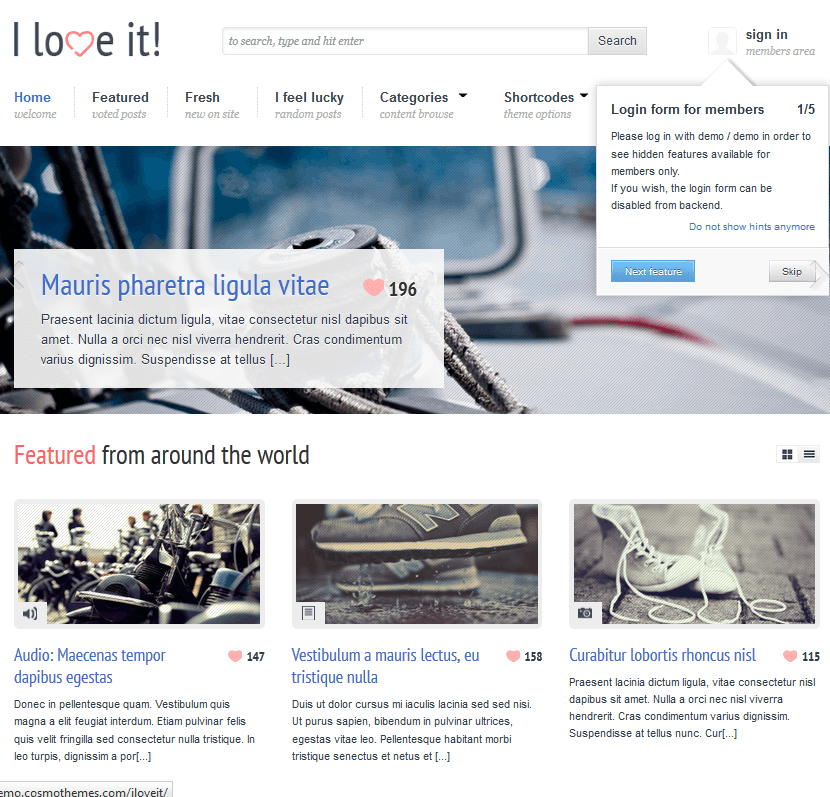 I Love It! has a clean and dynamic design. The theme is responsive and will work just fine on small and large displays. It accepts videos, images, and audio content well. Your visitors can login and register on your website without leaving the page. Front-end submissions are allowed. I Love It! allows your visitors to go through your content using keyboard shortcuts. You can enable or disable Facebook comments.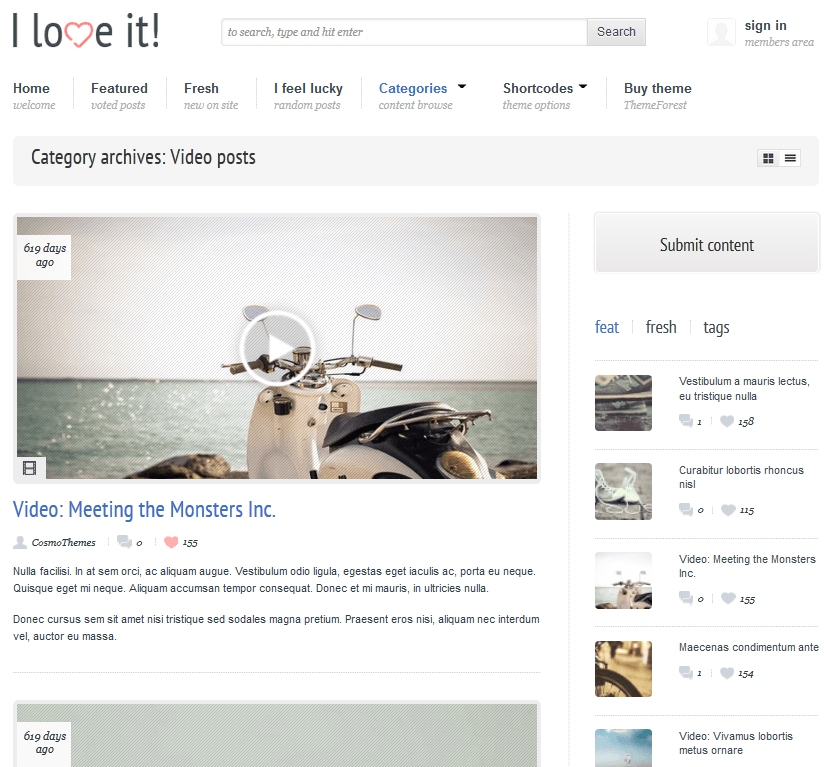 I Love It! may be an overkill for simple blogs but works fine for content sharing communities (small or large). It looks clean and is quite responsive.