Many of us have used free and premium blogging or business themes in the past. They allow you to post your own content, but they don't necessarily give your visitors a way to add their content to your website. Uploader happens to be a WordPress theme that lets your readers upload content from the front-end of your site. They can simply drag & drop multiple files to get started.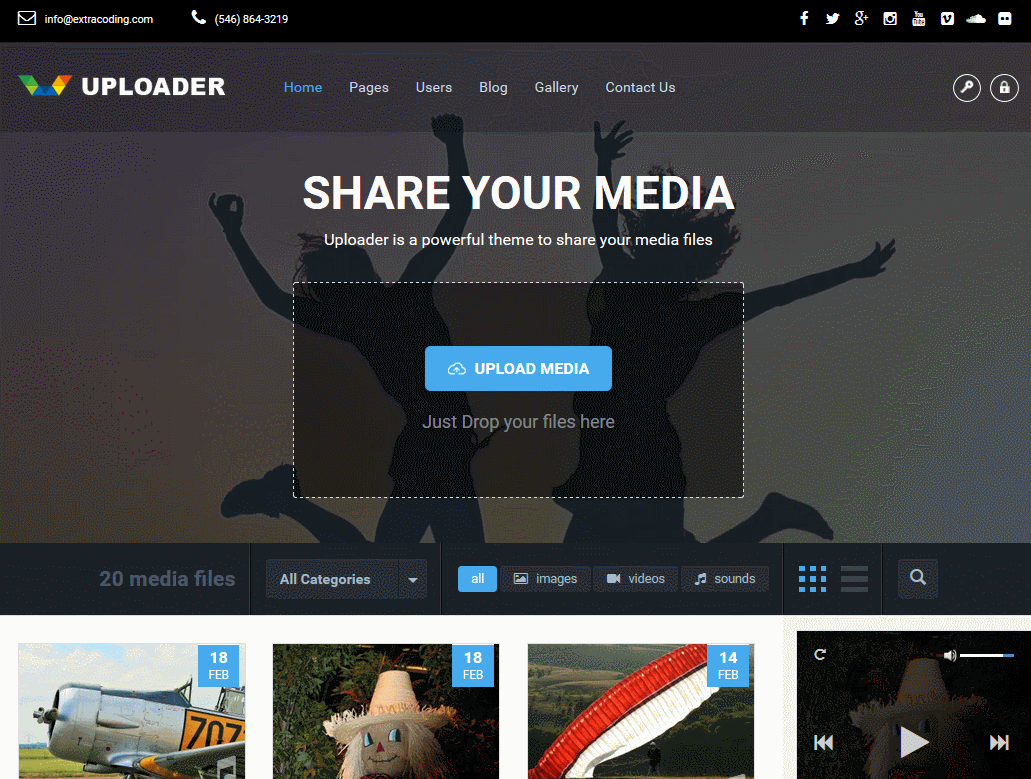 The Uploader theme lets your visitors upload all WordPress supported files (video, audio, image files). They will be able to edit title, description, and other file-related information. You can preview content after the upload process is complete. It is also possible to turn off front-end uploading.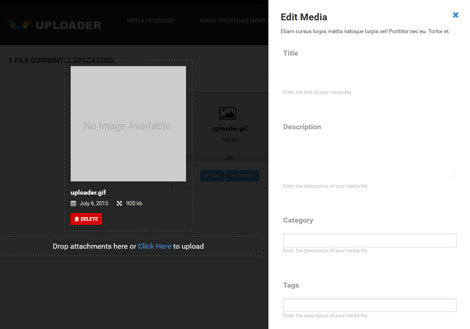 The Uploader theme could prove useful for webmasters who are interested in accepting content uploads from their readers. It comes with a layout builder, custom templates, and a whole host of features for you to accept and share user-generated content with your audience. This is a commercial theme by an Elite Author.