Developing a new product can be a lot of fun. But your job is not done as soon as your product is out. You should always gather customer feedback to find areas in which your product can be improved upon. Letting your customers or visitors submit their own ideas on your site is certainly an idea worth exploring. The Idea Factory plugin is a free plugin that lets your visitors submit new ideas form the front-end and vote on them.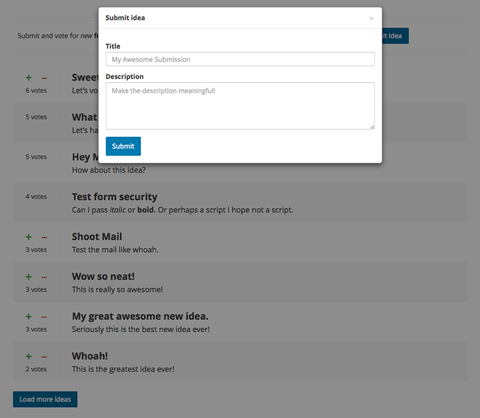 The Idea Factory lets you limit voting to logged-in users. Only 1 vote is allowed per user for each idea. When a new idea is submitted, you get an e-mail. The AJAX-powered front-end submission system makes it easier for your visitors to submit and vote on ideas. You can choose to put newly submitted ideas into a pending status until you approve them.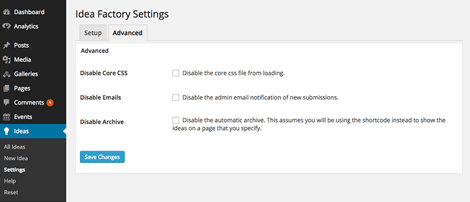 The Idea Factory plugin lets you set a number of votes for an idea to reach a new status. It simply makes collecting and tracking new ideas for your site a lot easier. This is a free plugin.