So you want to make your site look more dynamic? Adding interactive images and maps to your posts is one way to accomplish it. The Image Map HotSpot plugin for WordPress lets you do just that. It lets you display a popover when a user clicks on your images. It is responsive and lets you use multiple instances on the same page.
You may also want to see: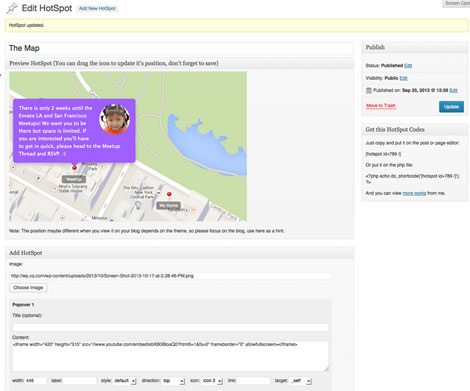 The plugin lets you change each hotspot's position with a mouse drag. You can customize and update images without writing a piece of code or CSS style. Users get 4 directions of popover to choose from. They can change the content of each hotspot easily from the backend.
Image Map HotSpot makes it easy to display useful information over your images in a dynamic fashion. This is a commercial plugin.