WordPress already has a decent search functionality to allow your visitors to find what they are looking for on your website. It is not perfect though. In the past few months, we have covered a bunch of dynamic search plugins that could help your visitors find new content on your site faster. Instant Search & Suggest  happens to be another plugin you can rely on to enhance your visitors' search experience. It displays instant search results as a user types letters.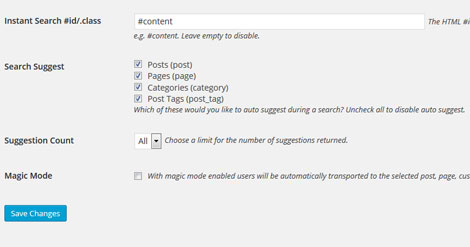 Instant Search & Suggest is pretty simple to use. Once you have installed it, just pick what you would like to be suggested to your visitors, and the plugin does the rest for you. You do have the option to choose a limit for the number of suggestions returned.
In general, we didn't have a whole lot of issues with this plugin. Depending on your theme, you may have to apply custom CSS rules to make your search results look better. This is a free plugin.