Those of you who have used Windows 8 or later are familiar with Live Tiles. A tile is an app's presence on the Start screen. It can be static or live. It goes without saying that your site is going to get more action on Windows devices when it has a live tile. The Custom Windows Pinned Tiles plugin happens to be a simple plugin to creates custom live tiles for your sites.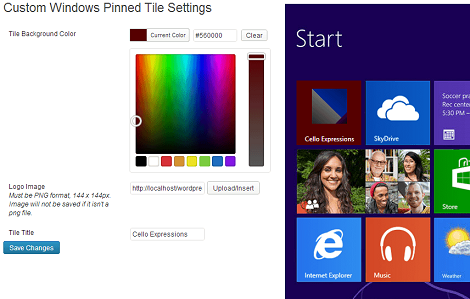 To get started, choose a default tile image, and add a title for your tile. The plugin will crop and resize the image for different tile sizes. The script also lets you choose a background color for your tiles. Once you are done, your visitors will be able to pin your site to their start screen and see a live tile that will display your last 5 posts with images, when available.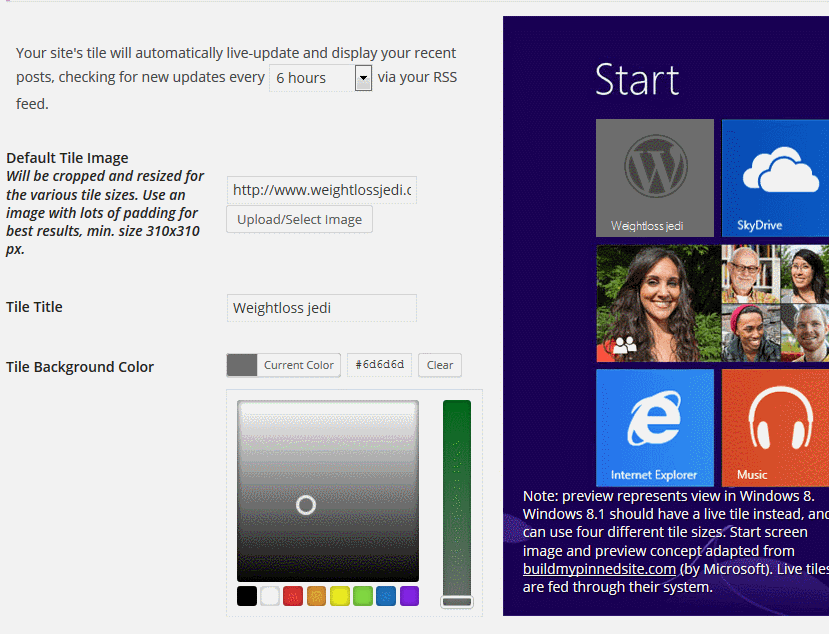 You don't have to be a fan of Windows 8/8.1 or Windows 10 to take advantage of live tiles to promote your site. The above plugin simply makes your site Windows-friendly.