Starting a simple blog using WordPress is quite straightforward. Even if you have an established site already, migrating to WordPress doesn't take a whole lot of time. You are going to need a theme that can handle various types of content well. Newsmag for WordPress happens to be an elegant theme for newspapers, established magazines, and online portals. It has a responsive design, mega menus, smart sidebars, and a whole host of other features to help you better showcase your content.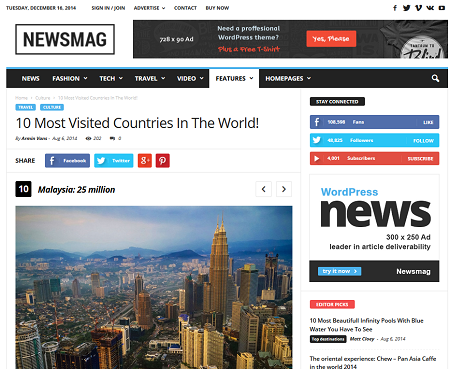 Newsmag has 6 styles that enable you to set up your website faster. The smart sidebar automatically moves to accommodate all your widgets. The theme also makes it easier to put together list posts. You get a sticky menu and a mega menu system to promote your content more effectively. Newsmag has 9 post templates and an ad management system.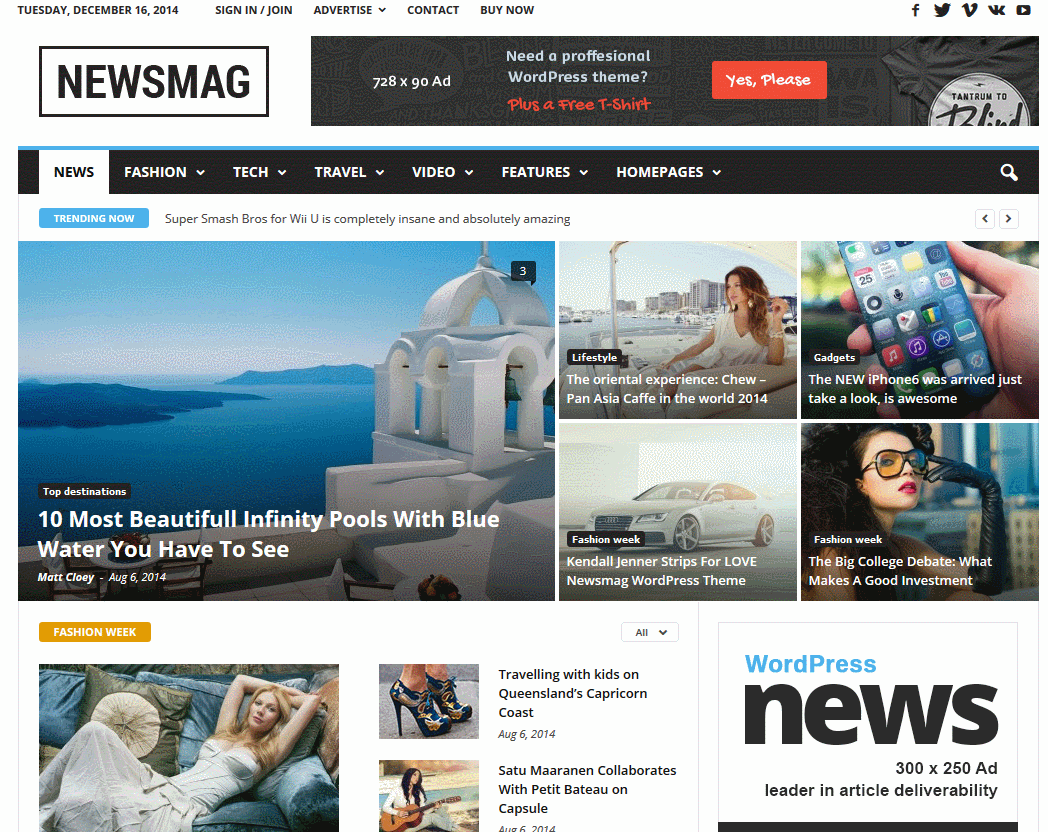 With Newsmag , you get various layouts, 22 custom widgets, 27 custom Visual Composer blocks, and a mobile friendly theme. The theme also offers live search. This is a premium theme by an Elite author.