In the past few years, we have covered various themes and plugins that let you build pet-related sites, run adoption services, and share pet-related content with your audience. Petshopper happens to be an e-commerce theme for pet products. It lets you maintain a blog and promote pet supplies on your site. The theme is responsive.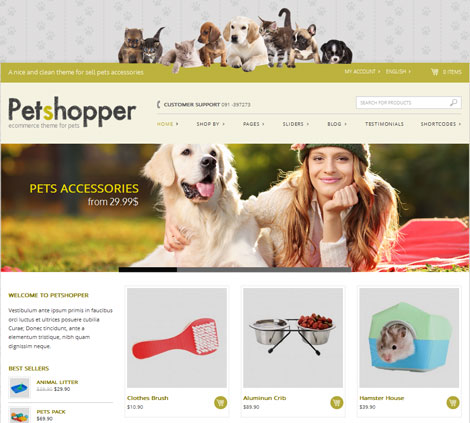 Petshopper lets you choose from 3 sliders to choose on the homepage. Customizing its fonts and colors is pretty easy as well. Your visitors can add products to their wishlist and zoom in on featured images. The premium version of this theme gives you even more options such as the ability to choose the layout of your product list or showing a popup to your visitors.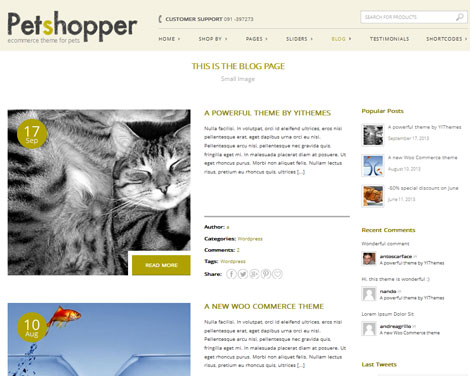 You can try the Petshopper theme for free. It can help you bring your pet supply store online quickly. Petshopper is ready for international sites.