I don't know about you, but I add or remove code snippets from my plugins all the time. Unless you are tracking every change that you make, you could easily update your plugin and lose all your modifications. Things get even more complicated when you have many plugins with custom modifications installed. Plugin Notes for WordPress is a simple plugin that lets you maintain notes on each plugin.
Currently Trending Themes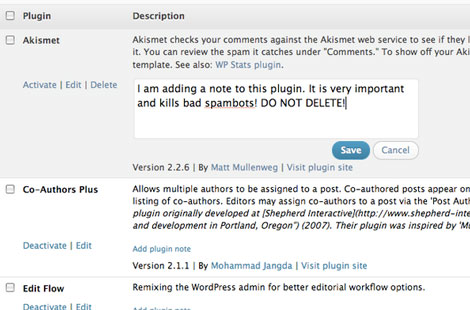 Plugin Notes is pretty easy to use. Once you install the plugin, you can maintain simple notes on your favorite plugins. Just go to your Mange Plugins page to get started. Whether you are keeping notes for yourself or want to let your client know the reason each plugin was installed, Plugin Notes has you covered.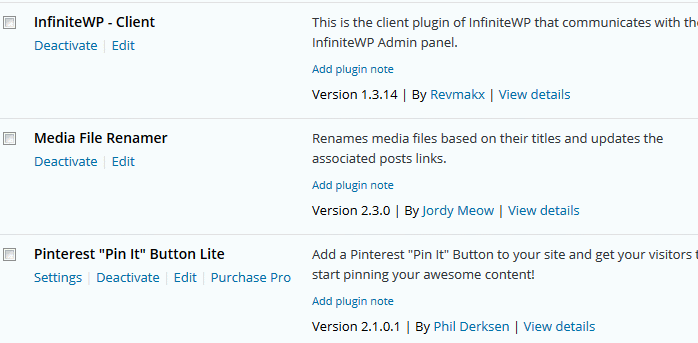 Plugin Notes doesn't have fancy settings, and it does not need them. It would be nice to be able to export/import plugin notes though.