WP Stuff
Promote Your Product with Coffee Break
Have you ever wanted to use WordPress to start a mini website around one of your products? Maybe you are just a startup owner with one or no existing products but want to have a presence on the Internet. Either way, going with WordPress makes it so easy to create an online presence and generate leads for your business. Coffee Break is a cool startup WordPress theme that helps you give your business website a professional design.
Currently Trending Themes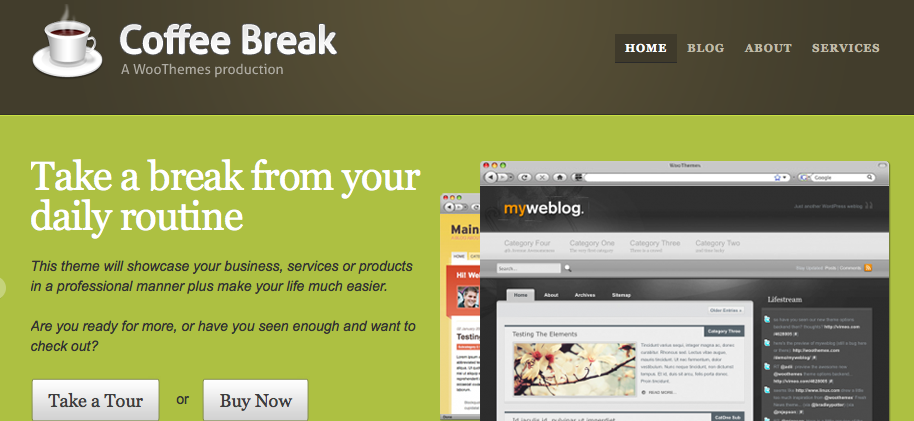 Coffee Break which is designed by WooThemes is a very well designed and clean template that makes it super easy to go live with our business website. The home page comes with a slider that makes it very convenient to share more than one product with your visitors. Your visitors can always use the slider to visit other products you may have to offer them.
What I like about this theme is the fact that it comes with 17 color themes, making it so easy to customize the look and feel of your website. The code is optimized for search engines so you always get the maximum traffic on your blog (as long as you choose the right keywords).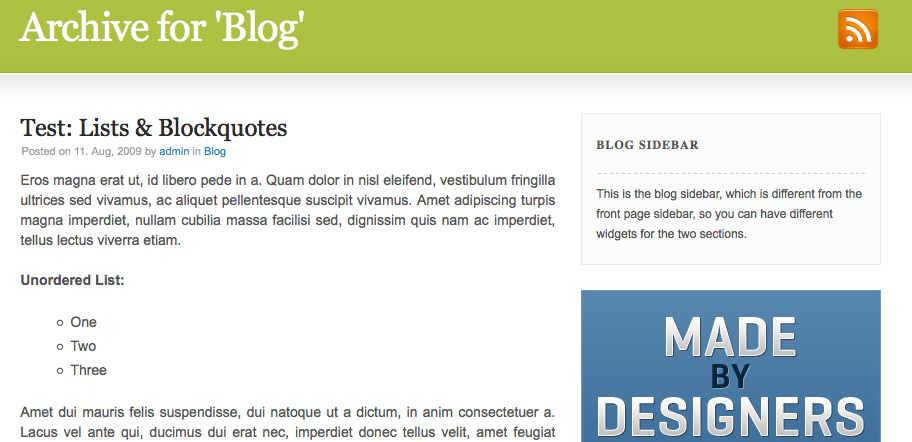 The Archive and Blog templates are very clean as well and are designed for people who want to host a blog on their business website. You can also use the sidebar to either push your other products or just add your sponsors. All in all, if you are looking for an attractive theme to host your business website, you should try Coffee Break.