As someone who played chess professionally for a little while, I have a hard time letting go of that beautiful game. Writing about chess is not particularly lucrative but quite a lot of fun. You can't run a quality chess site if you don't know how to embed chessboards and offer analysis of the latest games (for that you can always rely on Houdini, Stockfish, Gull, Hiarcs, or Junior).  RPB Chessboard happens to be a handy plugin that makes it easier to add chess diagrams to your site.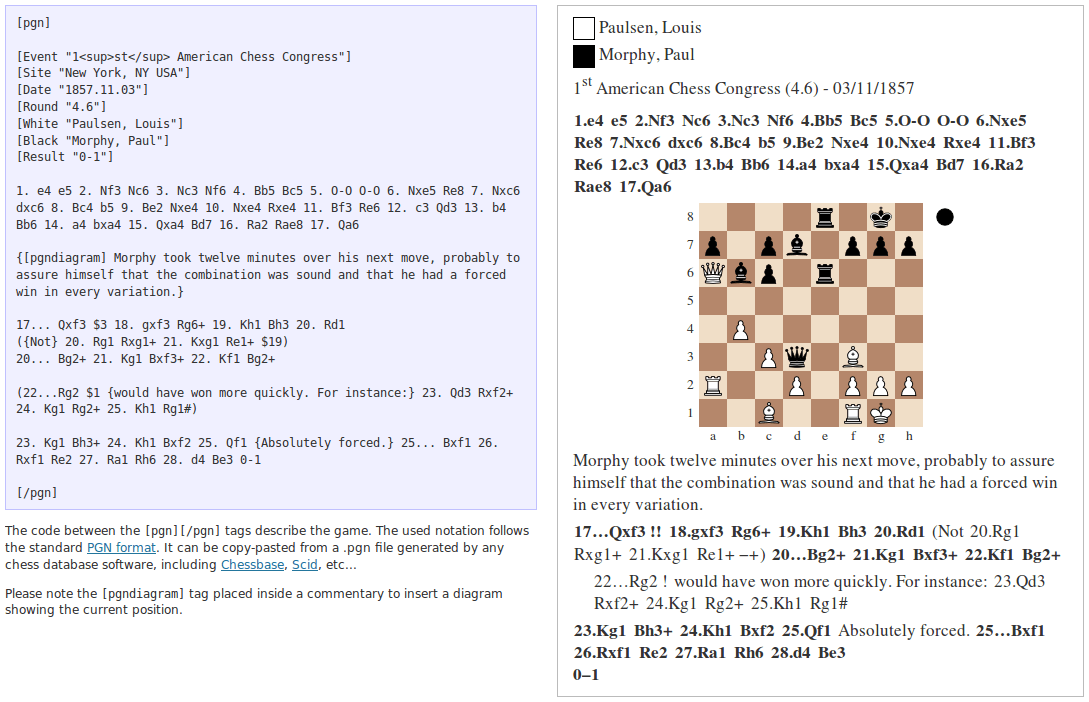 The RPB Chessboard lets you display chess games on your website using FEN and PGN notations. You can customize orientation, size, and other options. Watching games on your site is fun. But you are going to be able to offer more value to your readers if you include variations and sub-variations. This plugin supports those. It also allows formatting of the content.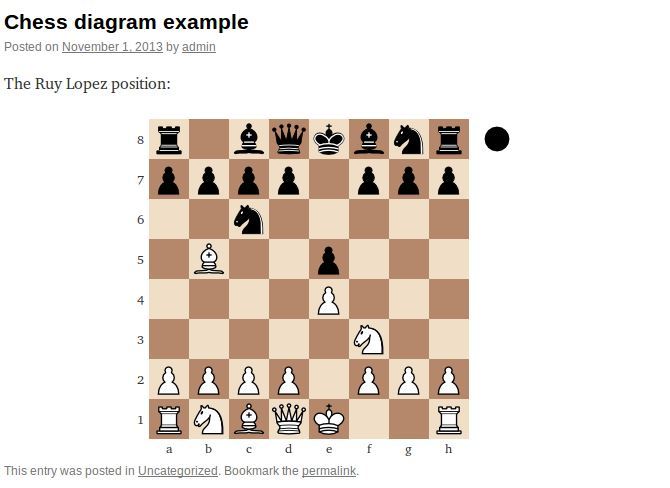 I do encourage you to check Chessbase and other professional chess sites to learn a bit about publishing chess games online. These companies have many sophisticated solutions to help you along the way. If you just need basic chess diagrams on your website,  RPB Chessboard can do the job.