Running a community is not as easy as some make it to be. If you have multiple members active in your community helping you manage your site, you are going to have to keep track of what happens on it. The Simple History plugin is a handy script that keeps track of the changes that are being made on your website and keeps you informed so you can catch potential issues easier.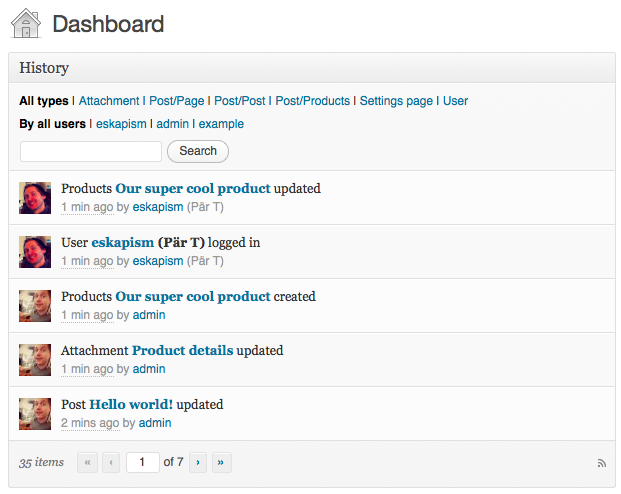 The Simple History Plugin keeps track of posts and pages, attachments, and plugin changes. Users can search through the logs to find the changes that they are looking for. An RSS feed of changes is available, so you can keep up with all that is happening in your community on your mobile phone or computer. You get to track changes through your dashboard or a separate page.

Why would you want to use this plugin? If you have multiple editors active on your site, you could use this plugin to keep track of what they are performing.  This scripts saves you time figuring out who has done what, especially when you need to fix something that has gone wrong on your site. Simple History has a lot of potential.