Have you ever been in a situation where you have wanted to switch among your themes from your side-bar from logging in or breaking in. Wouldn't it be nice if you could test the changes you have been making to a theme without disturbing your visitors? Maybe you just want to give your visitors the ability to change the theme of your website for themselves. All that is possible with Theme Switch for WordPress. It's an innovative plugin that is designed to give you the ability to change your theme easily without breaking anything.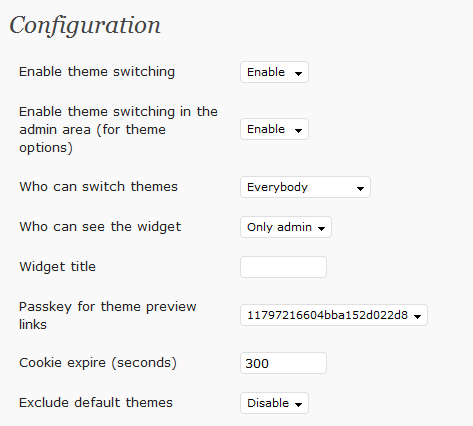 The plugin is very straightforward to use, but it comes with a decent set of features to give you options when switching your theme. For starters, you can enable or disable switching themes depending on your needs. You can also enable theme switching from the back-end. You can choose to limit the capability only to your site's admin. That could come in handy if you are optimizing your theme and want to test it out. Of course, if you choose "Everybody," everybody can switch your themes.
You can also choose people who can see the theme switch widget. You can always limit that to yourself if you want to make changes without allowing others to have the same capability. The cookie option comes handy as well. That means your cached theme will expire as soon as you hit the amount of time you have allocated for it.

The passkey feature is my favorite. That is a useful feature for those who want to display their themes to their clients. So they can check the changes you have made without needing an account on your website.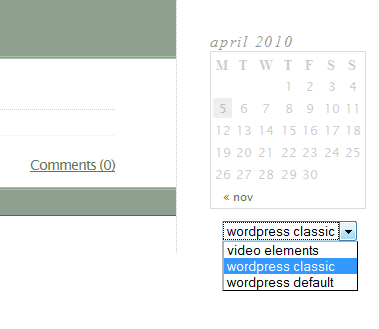 All in all, this is a very cool plugin to add to your WordPress blog. It's very easy to install and get a handle on. It also doesn't break anything which is a big plus. Theme Switch comes quite handy for theme developers.