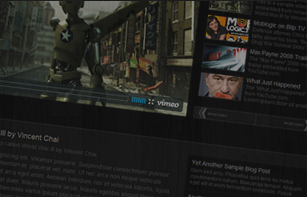 Currently trending WordPress plugins
We had a post about TV.Elements a few weeks ago as we evaluated this excellent video blogging premium theme. TV.Elements 2.0 is significantly improved and now comes in black and white, which means you are pretty much getting two designs for the price of one. The price has stayed the same which is a big plus, but now you can do normal blogging in addition to Videoblogging. Who can beat that?
We'll post a full review on TV.Elements 2.0 soon. In the meantime, don't forget to read our review of the earlier version to get a taste.