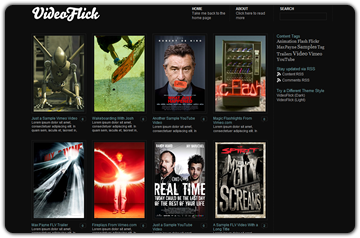 You got to love the WordPress community. That's probably the biggest advantage of using a platform such as WordPress. These guys don't sleep and keep innovating and designing new things for other WordPress users to use. Video Flick Theme is one of those things. The theme is designed by Press75 specifically for folks who dream of running a movie WordPress blog. Let's say you want to build your own movie review site. That's going to be a snap with Video Flick.
Video Flick comes in two colors. In essence you get two themes for the price of one. The front page of this theme allows you to show case your favorite movies. Of course, when someone clicks on any of the links, a separate page opens up that they can use to see the movie trailer in full-screen.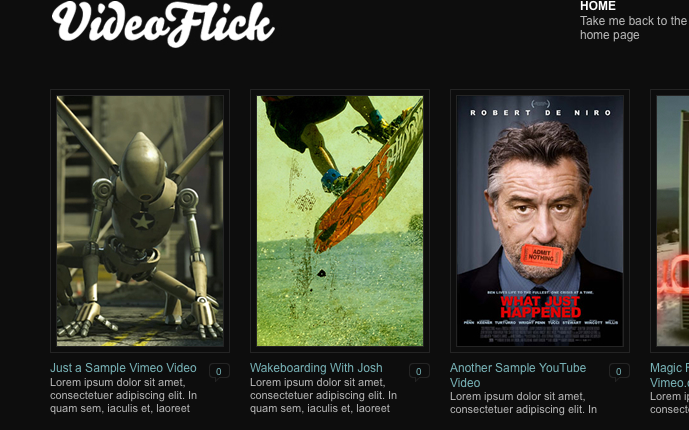 Video Flick is a hybrid WordPress theme, which means you can add your very own review on each post under each video.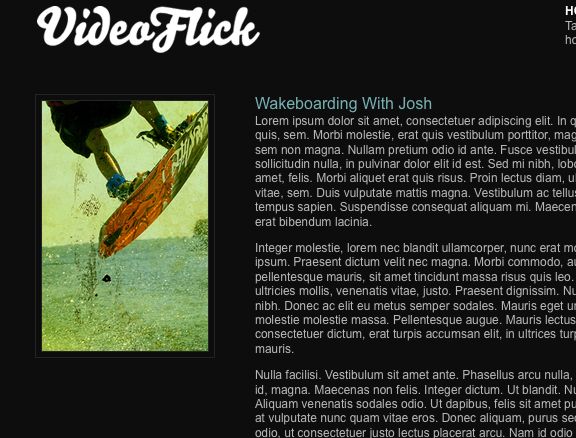 Video Flick is a great solution for movie lovers who are itching to start a video blog in 2009. The theme is customizable, and it comes in two colors. You can also customize the logo by downloading the font (read the documentation that you receive with your purchase). I do encourage you to change things around and make your theme unique, but you won't have to start from scratch.
Grade: B+
Try Live Demo here.