Urban Elements is the latest theme by Press75. This theme has been in the works for a while now, but after all the teasers that we have seen for Urban Elements, it has finally been released. Urban Elements is a slick WordPress theme designed for bloggers who have a good taste for design. Urban Elements is a two-column ad ready theme that is designed with easy-of-use in mind. It's highly customizable and social media ready, and it takes advantage of threaded comments (available only on WP 2.7).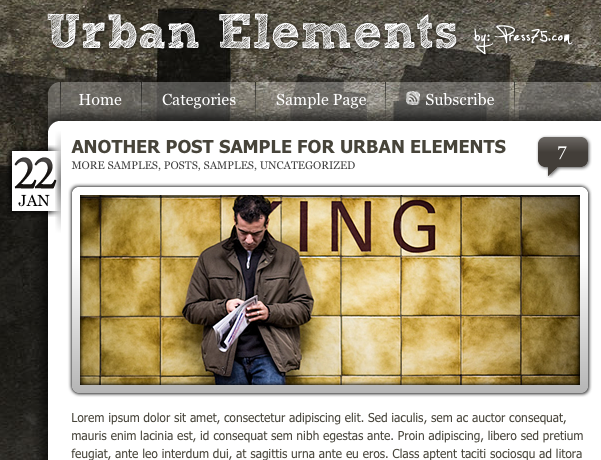 You get to customize the header right from your dashboard. In addition, you get your pages shown right below the header in form of dropdowns. You also get 4 125*125 on the right sidebar that you can use to attract sponsorships for your blog. There is also a 468 * 60 spot available right after the very first blog post. The back-end provides a lot of flexibility to configure sidebar items, ads, and even Google Analytics. You can also customize your social media section from the back-end.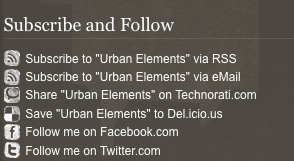 Urban Elements is a simple but attractive blogging theme that allows you to blog as your heart desires without confusing your readers with too many bells and whistles. You can use this theme as a start and customize it to come up with your very own unique blogging theme. The theme is priced at $75 for a single license, which is pretty standard for such a well-designed premium theme.
Design: 4.5/5
Features: 4.5/5
Ease of Use: 5/5
Customization: 4/5
Verdict: 4.5 out of 5.