Have you ever thought about runnig a job site right from your WordPress blog? With the power of WordPress, there is really nothing that you can't do these days. I got to confess that I was intrigued about creating a geen job site on WordPress about a year ago. Unfortunately, I didn't have the resources to write one from scratch and when I finally found Job Press, the niche was so overcrowded that I changed my mind completely.
But if you are thinking of running a niche local job site, you should definitely check out Job Press.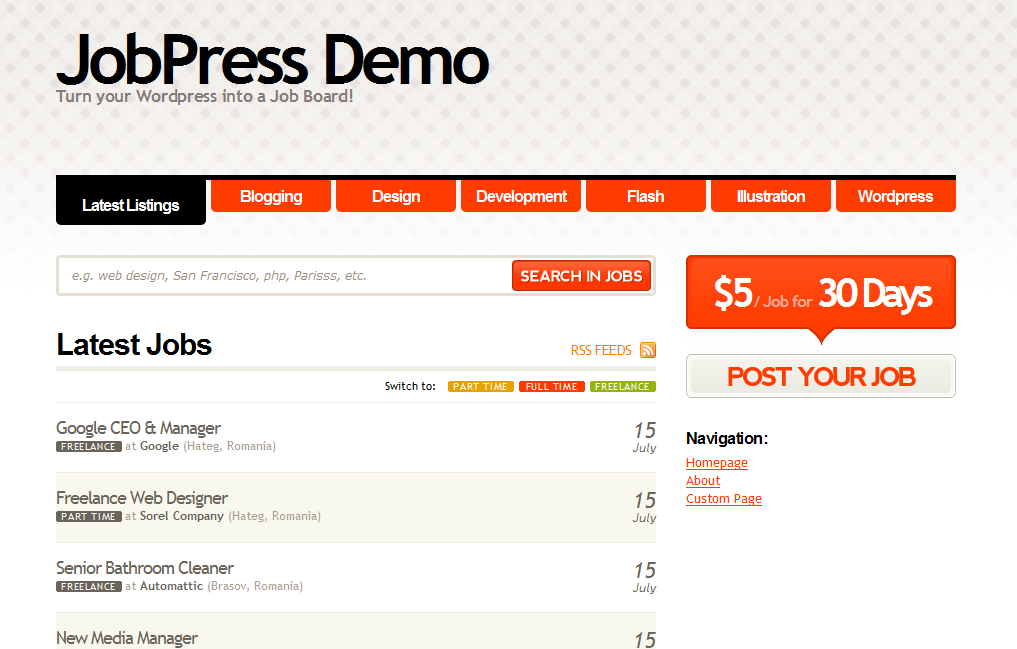 Job Press is a simple WordPress theme that allows you to create job sites on the fly. You don't need any plugins to enhance the functionality of Job Press as all you need is included with the theme. The theme is well designed and allows you to use the provided images to describe fulltime, part-time, and freelance type of jobs. In addition, you can categorize jobs based on skills, locations, and so on, which makes this theme extremely powerful.
You can also monetize the blog by asking for a small amount of fee to display listings for a defined period of time. Posting a job is very easy, and if you get things right, you may get your investment money back in a fairly short amount of time.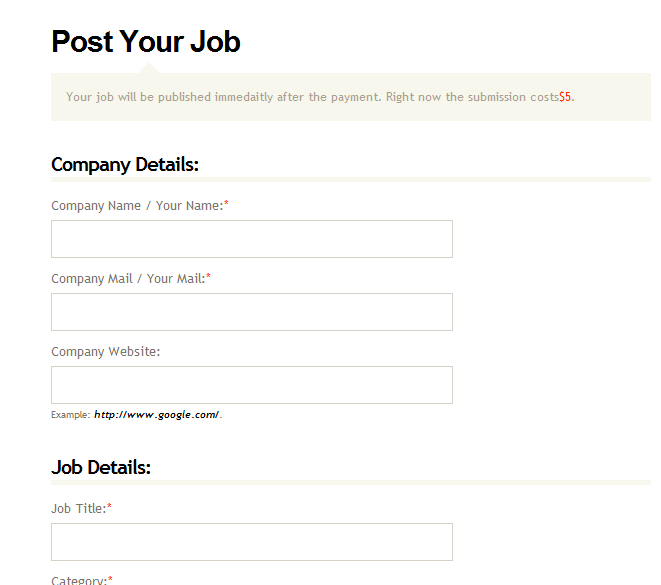 Job Press comes with two different types of licenses:
Single License: You can use it for one site only but you have to keep the footer intact. It is all going for $79!
Developer License: If you want to go crazy with job sites, you can get the developer license which not only allows you to use this theme on multiple sites, you can change the theme and even remove the footer. It will cost your $199, but for $120 more than the single license, you get total freedom to do anything with this theme.
Verdict: 5 out of 5 stars. Job sites are very niche sites for a content management system such as WordPress. Job Press does the job brilliantly, and it is well designed. Best of all, it doesn't require extra plugins or crazy PHP libraries. We would've liked the ability to remove the footer with the single license as well but regardless will have to give this theme 5/5 due to its uniqueness and attractive design.