Thesis is one of the most popular WordPress themes around. It has everything you need in a theme to create a super blog fast. It's highly flexible and SEO friendly. And best of all, it comes with a load of options in the backend that you can use to customize your blog and optimize it as you wish.
Thesis 1.5 is the latest update to this theme. The backend has been reorganized to help you get more done without getting confused with all the options available to you. A few more SEO options have been added to help you manage your link juice and other factors more effectively.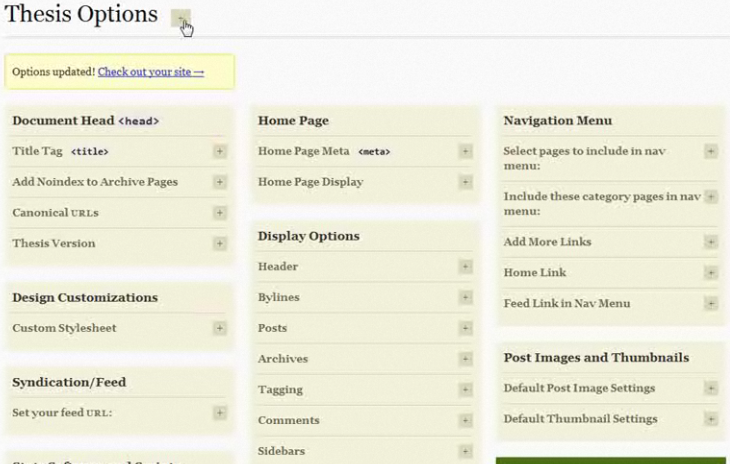 As you can see in the above diagram, you can now handle canonical URLs and even no-index your archive pages right from your backend. The navigational menu has been changed well to help you re-order pages and change the text to what you wish. The re-ordering features is a drag and drop feature.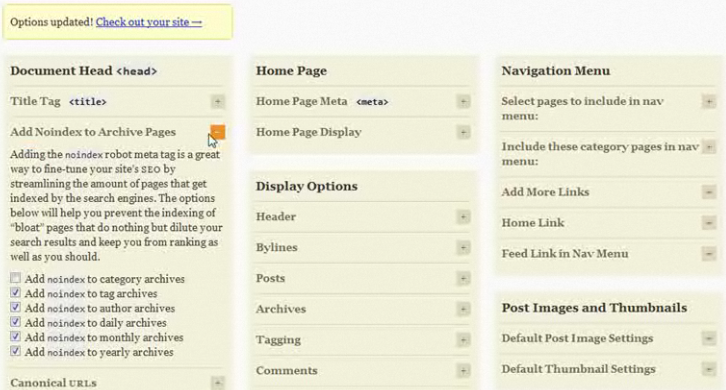 You can also change the font and change the look and feel more easily on Thesis 1.5. Whether you want to change the font of a section of your blog or just add a teaser, you can do it all in the back-end.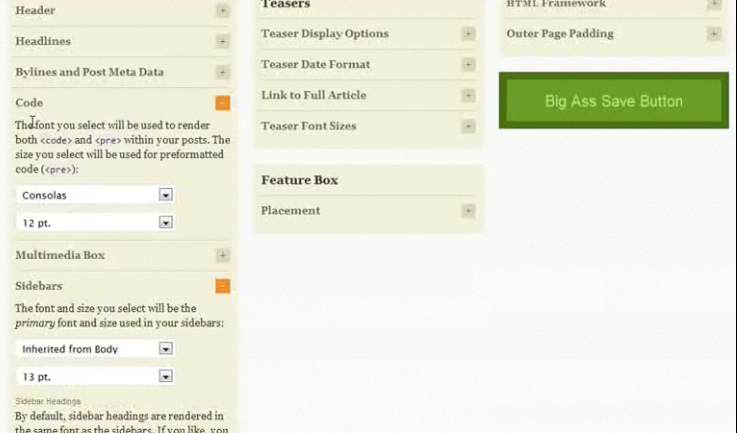 It doesn't take a genius to figure out Thesis is a unique theme. It's designed to help you focus more on your content and less on coding. And best of all, you'll keep getting free SEO traffic with Thesis.
Pricing
Here is what I like about thesis. These guys are not trying to short-change you by offering you multiple packages without giving you the option to upgrade. You can always get a single license for $87. If you like what you see and are ready to upgrade to a developer license, you only pay an extra $77. Or you can just buy the developer edition from the get go for $164. What I like about the developer edition is the fact that it allows you to deploy Thesis on your clients' sites for only $40 per site. That's great news if you are a WordPress consultant. And if you don't feel like linking back to Thesis' homepage, you can remove the footer link as long as you get the developer license.
Overall, Thesis 1.5 is a killer WordPress theme that is designed for bloggers who are looking to get more out of their blogs. It's easy to use, well-designed, and SEO friendly. If you have the budget for only one premium blogging theme, Thesis is one to consider.