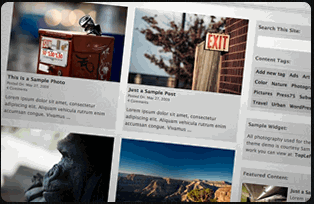 Being an artist is truly a privilege. Not all of us get to create a form of art and express ourselves through it. Artists get to do that for a living. But a lot of artists don't manage to get the attention they deserve. To be fair, a lot of them don't promote their work properly. One way to do that is by setting up a website to promote art work. After all, if people can't find you online or see your work, they are not going to know about your talent. If you are a photographer and are looking for a way to set up your very own website and let others know about your work, you can do so easily with Photo Graphic. Photo Graphic is an innovative WordPress theme designed specifically for photographers from all walks of life. It's search engine friendly and highly flexible, which means you won't have to take too much time away from taking those awesome pictures.
Demonstration by Jason Schuller
Photo Graphic is very attractive and flexible at the same time. You can change a whole lot of things in the back-end. You can also customize your sidebar with two custom widgets. And you got to appreciate the dynamic menu that makes it easy to have multiple categories with ease.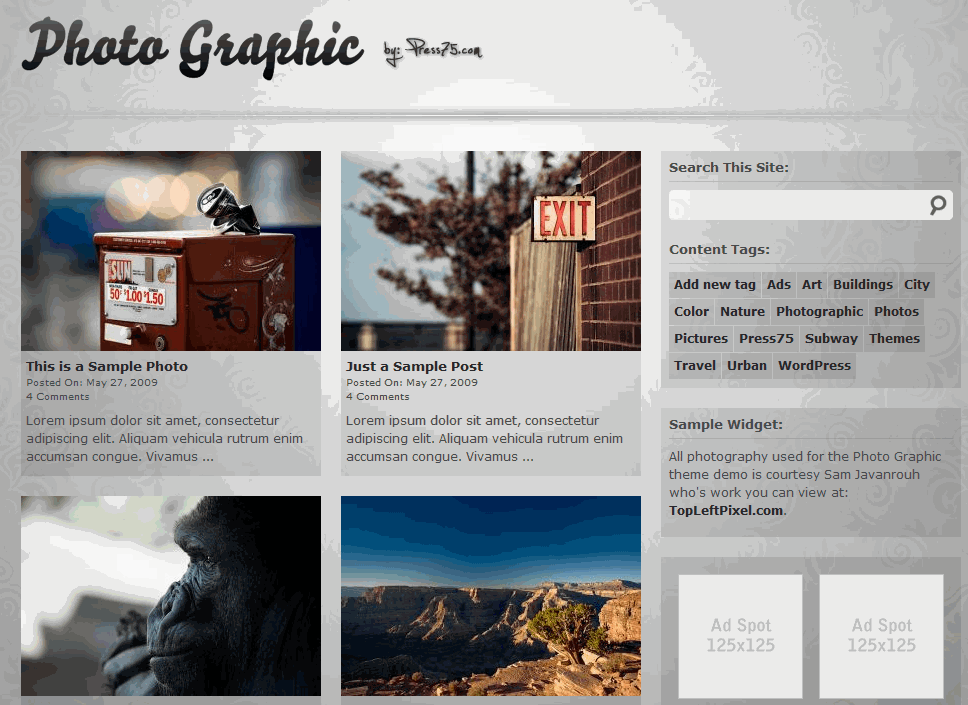 What I like about the new themes by Press 75 is the fact that adding thumbnails and new images is a piece of cake. Each post provides you with the opportunity to upload your photos and customize your photos without having to deal with custom fields. And since you will be uploading a whole lot of images for your photography site, the image management system that you get with this theme is going to save you a whole lot of time.
I also like the fact that you can change the header and logo easily on this theme. If you are a photographer who has no idea what HTML is all about or how to replace the original logo that you get with this theme, don't fret. You can easily do it from the back-end. The developer behind this theme has made it easy for anyone who's planning to use this theme to create and customize a photography website fast, without having to be a code master. If you are looking to set up your very own website and promote your art work, you should strongly consider Photo Graphic.