WooCommerce is one of the most useful WordPress plugins around. Many webmasters are relying on it to sell their products online. The plugin has a bunch of nice features on its own, but you have plenty of extensions to choose from to enhance your e-commerce store. WooCommerce Bulk Discount happens to be a useful tool that lets you apply bulk discounts to items in the shopping cart.
The WooCommerce Bulk Discount plugin lets you offer percentage-based or fixed bulk discounts to your visitors. The discount information is visible in multiple places, including on the Checkout and Order Details pages, so your visitors won't miss it. You do have the option to disable this feature when a coupon is applied already.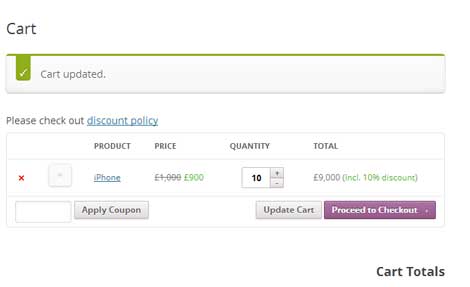 WooCommerce Bulk Discount makes it easier to encourage your customers to buy more on your site. You can customize the plugin with custom CSS rules. This is a free plugin.