Many of us are very active on top social networking sites such as Facebook, Twitter, and LinkedIn. It is generally a good practice to buy the domain for your name to brand yourself and help your friends and followers find all your work online in one place. These 6 WordPress themes look simple but allow you to showcase your social profiles and previous works online effectively: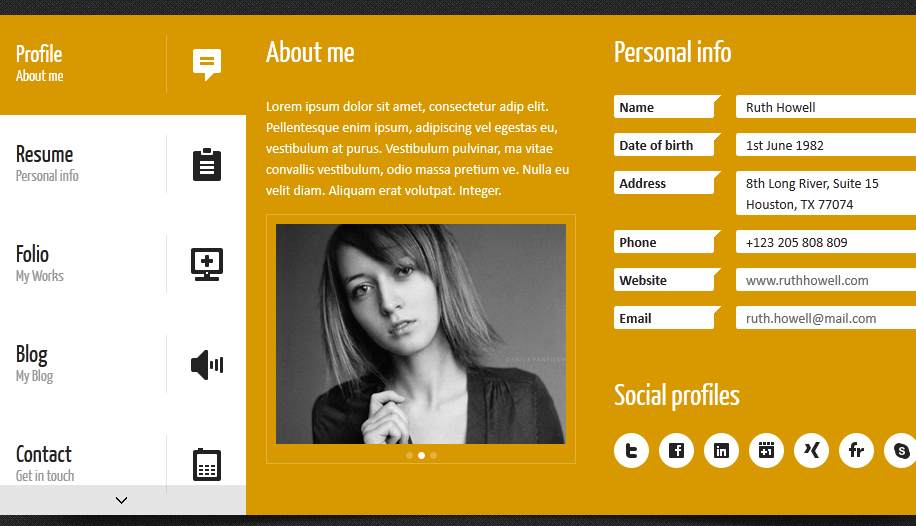 Prestige: a dynamic theme for your social profiles, resume, and personal blog. It has many animations and icons. It comes integrated with Google Maps.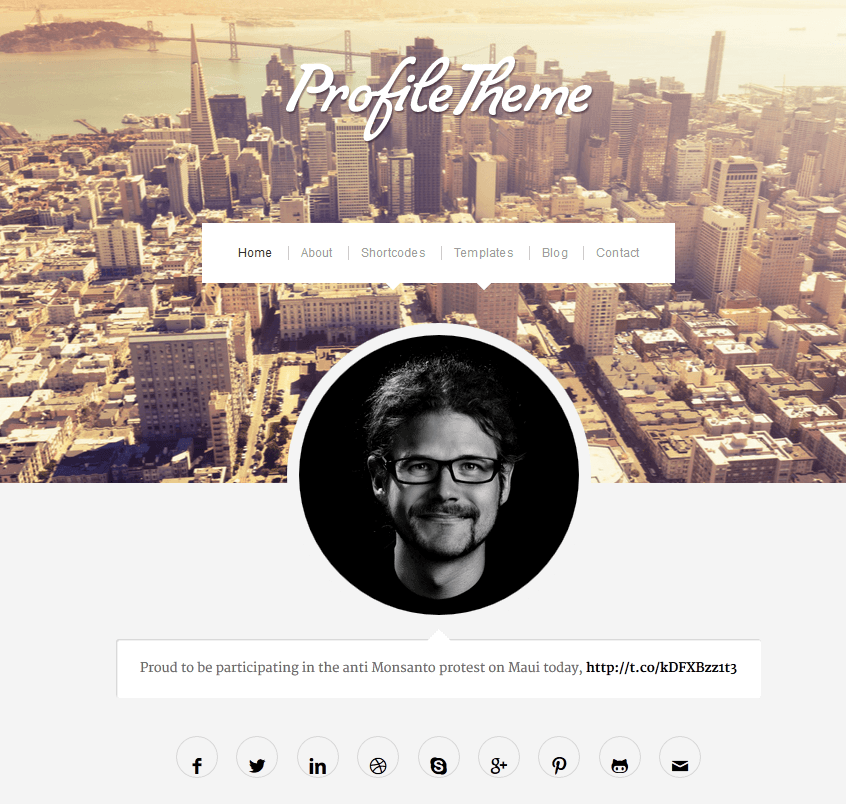 Profile Theme: has a responsive design and allows you to promote your social profiles, resume, and previous work on your site.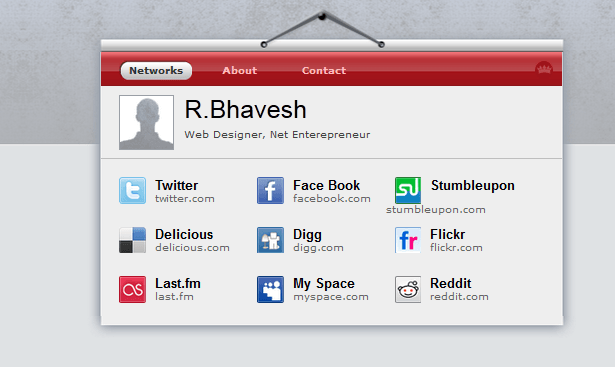 Visiting Card: more than decent for those of you who want to put a mini website together to promote your social profiles.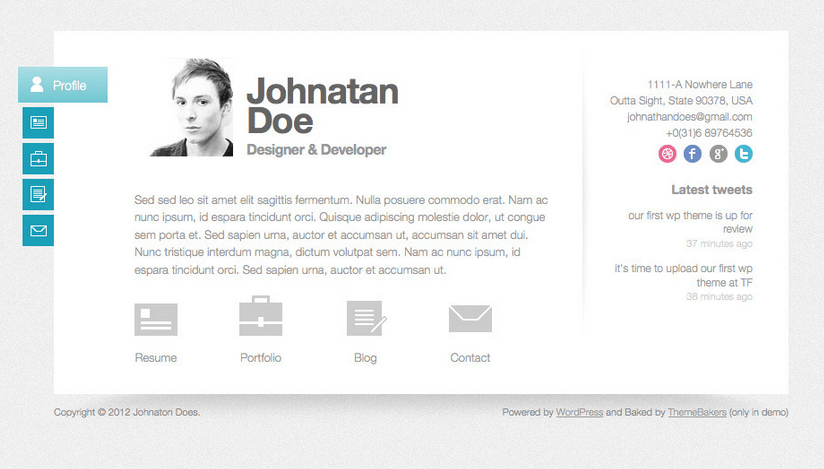 Biopic: a minimalist but good looking vCard theme for your site. It is coded in HTML5 and CSS3. You get 11 shortcodes, 3 custom widgets, and sample data.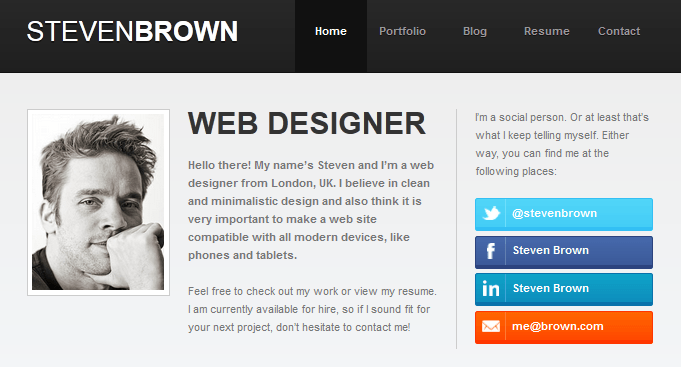 Summit: a responsive vCard theme for the pros. It lets you promote your previous work and resume online. The options panel is easy to get a handle on too.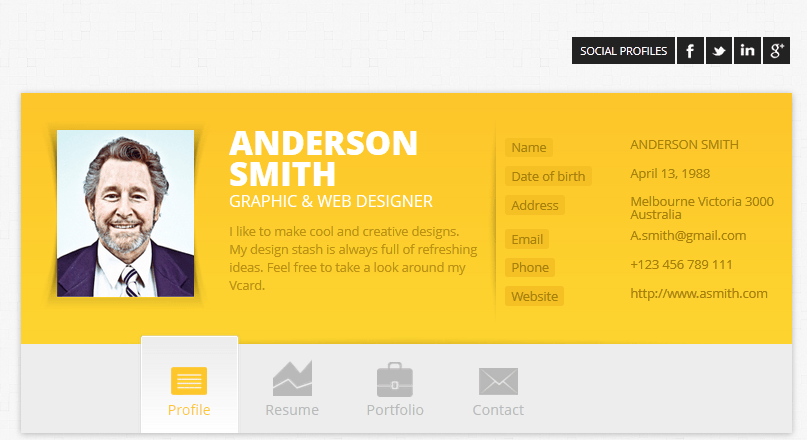 Zwin: another responsive vCard theme for your mini site. It looks quite stylish and has 5 color skins. The theme is jQuery-powered and comes with 8 backgrounds.
There are plenty of more sophisticated themes available for professionals. The above themes look simple but work great for mini-sites.